Vidéos, images, description
Description
Hoplegs is a different kind of platformer about a moving box and four legs with unconventional controllers. Each of the four buttons on your gamepad where you usually jump, interact, crouch and change weapons are now your different legs. Master this unique way of controlling your character to navigate through a large variation of levels created by the developer or the community!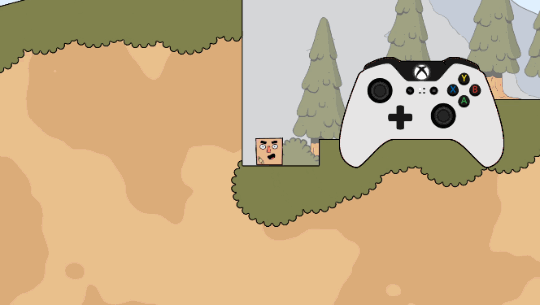 Want to see if your friend can also master the controllers? Then go ahead and put your friendship to the test and play through the co-op levels together.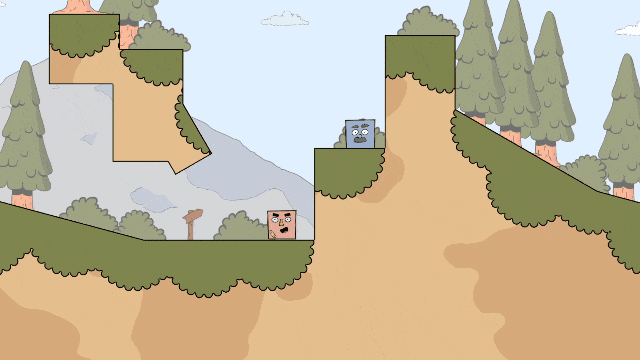 FEATURES
Build and share your levels!
Let your imagination run wild when creating custom levels in the level editor. Do you want to build a puzzle level with switches that can control almost anything, a space inspired level with zero gravity or do you want to create an impossible mountain to climb? With a wide variety of objects to use there's really nothing that's stopping your creative ideas! Create singleplayer, coop or party levels!

A sweet single player story!
Play as a young wizard who's about to move his house closer to the king's castle but during the boring phase of packing your bags, a spell accidentally hits a magical mirror and bounce back. Our young wizard turns into a moving box so it's now your job to help him get back to normal.

Friendship testing co-op levels!
Sadly this accident is very common so you're not alone as a medieval moving box. You need to push each other away, stand on top of each other and do more unspeakable things in order to overcome difficult obstacles that's ahead of you.

Compete against other players in the leaderboard!
Are you fast and good at climbing in video games? Yes? But are you good in a game with unconventional controllers?! Well then I wish you the best of luck on your road to the top!

Unique look!
Unlock and customize your hat, face, box and legs to make the most stylish moving box on the market. Be sure to keep your eyes open for rare items in hidden areas!

Party modes!
Local play for 2-4 players in different classic and silly game modes. Get ready for hilarious moments together and make sure to not end friendships over this.

Controller & Keyboard support!
… also a dance mat?! That would be stupid.. right? Don't do this you will risk hurting your legs!

Wonderful soundtrack by Nathan Ross
Nathan will make sure that if you cry of happiness, fear, sadness or rage then you'll at least bounce your head with the music.
COMMENTAIRES DES UTILISATEURS (0)