Vidéos, images, description
Description
Unravel 2
is an
adult game
with 2 play modes: a
Puzzle Mode
and a
Story Mode
1) A
puzzle
mode, with increasing difficulty
2)A
story
mode where you will be able to follow the story of each event.
The game is rich in sexual content and full of sexiness with plans to add even more.
At the moment of launch, we have 6 female characters with their own events and events that link them to the main character and each other. More will be added in the coming weeks.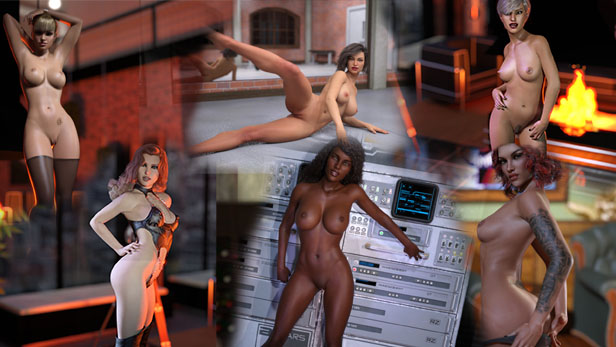 Take a few moments, or hours, to relax your brain by either solving jigsaw puzzles or by reading the story of each event, surrounded by sexy ladies and relaxing music.

6 different stories, each containing 13 or more different images. The stories were written by The Unicorn and more of his works can be found here:
https://www.literotica.com/stories/memberpage.php?uid=1107934&page=submissions

Rising difficulty: each story start from a 4x4 puzzle working up to a 10x10

Autosave. Once you have completed an image it will be saved as completed.

Image Galery: Once you have completed an image you will be able to see it there.

Story Mode: In story mode you can view and read the stories without completing the puzzles.

Score system: Completing each image gives you points, depending on the difficulty of the image.

HINT system: IF you are stuck, just use the HINT button, this will highlight the correct place for a selected puzzle. This comes at a price, each time you use it, 2 points will be deducted from the points you get for completing that image.

7 chill soundtracks, picked for a nice, relaxing experience. If you like you can always stop the music in the Options Menu.

Translated to Japanese, Chinese, German, and French. Translations were done with machine translating tools.
For the best experience, I recommend playing the game in full-screen mode, as the images were created for 1080p resolutions.
COMMENTAIRES DES UTILISATEURS (0)