Vidéos, images, description
Description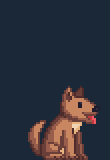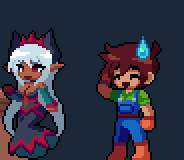 On Wife Quest, you have only one mission: Rescue Fernando, your husband kidnapped by a dark elf witch called Morganna. Along the way, you'll have to face her fellow monster girls.
In this 2D platformer game contemplating the best retro style, we follow Mia, a super cute and charismatic ex-warrior who now lives beside Fernando, a simple peasant. She is just a little jealous and stressed (but only with the ones who hit on Fernando). Help Mia's journey on giving a good lesson to those thieves so they will never be so bold!

Hi-fidelity graphics: Beautiful pixel arts, animation, and key arts;
A wild journey: Different environments, such as hills, forests, volcanoes, caves. Each with its own challenges;
Many challenges: Face different types of monster girls like goblins, lamias, slimes, and so on;
Funny plot: Animated dialogues with a lot of humor between the jealous Mia and the ones who get on her way;
Finish her!: Watch the Mia punish those thieves;
Grow stronger: Improve Mia's attributes by gaining skills from bosses and buying equipment at the Ymir's Store;
Unlockable content: Songs from Wife Quest radio, key art gallery (with images from the girls and the couple), mini-games, Mia's finishes, and achievements;
Replay factor: Unlock a new game mode with more difficulty and Mia's visual changes.

COMMENTAIRES DES UTILISATEURS (0)