Vidéos, images, description
Description
Cards of the Dead is a survival card game.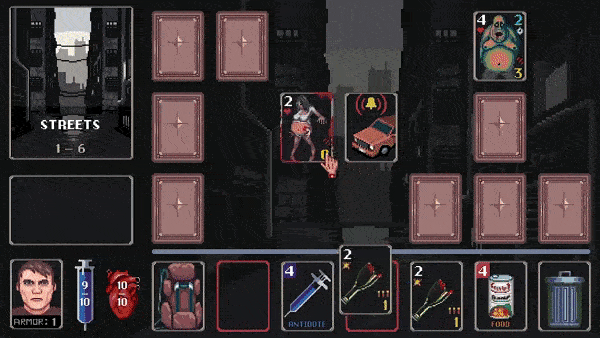 Cards of the Dead takes place after the onset of a worldwide zombie apocalypse. ...
Three survivors, with their intertwined stories to discover. But they are already infected. By all means, they try to flee while discovering what has happened.
- Explore several locations
- Find & collect objects
- Avoid the walkers
- Use bloody weapons
- Remember your history.... to survive
A deckland tales production.
COMMENTAIRES DES UTILISATEURS (0)