Vidéos, images, description
Description
Vermillion takes away the need for physical painting equipment without sacrificing any of the fun. With the same ease-of-use as real life, it is accessible to both complete novices as well as seasoned (digital) artists. Mix up your desired color on the palette, make your mark on the canvas with the wide range of unique brushes, and get going on your first (or next) masterpiece.
FEATURES:
Analogue color mixing
Instead of having a fixed set of colors or a color picker UI, Vermillion allows you to blend colors as you would with real paints. Dip your brush into multiple colors, and mix a new color by whisking the brush on the palette.
Integrated web browser
Never painted before? No problem! The easel has a web browser right next to it, giving you convenient access to the internet's vast library of learning resources and reference material.
Easy blending and blurring
Intuitively move paint around on the canvas with a dry brush to create a variety of effects from fog to grass.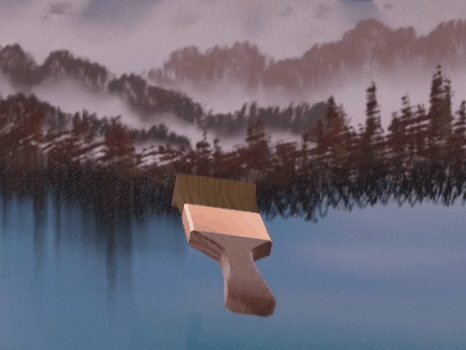 Fine control over every mark
Exert fine-grained control over your brushwork through the pressure with which you press the brush into the surface. Use the hand steadying tool to compensate for the lack of a physical canvas to rest your hand against.
Distinct brushes
From the two inch brush all the way down to the rigger, there's a brush for every occasion.
COMMENTAIRES DES UTILISATEURS (0)