Vidéos, images, description
Description

In
Alpha One
you awaken from bio-stasis alone in an uncharted region of the galaxy. Aboard the United Colony Ship Alpha, you were apparently part of an interstellar expedition gone wrong. To survive it was necessary to deploy the colony ship into station mode and outfit a space capsule with the ability to collect resources. After discovering a strange, crystalline substance, it allows you to create an experimental jump drive that you hope one day can get you home to Earth.
With your limited jump-drive capabilities, you explore the region and find out there are many types of resources with the potential to unlock new technologies. However, you quickly learn you are not the only one interested in these resources. You come face to face with an intelligent life-form that sees your very existence as a threat. If you can find a way to control these systems and harvest their commodities, you can build a jump drive platform strong enough to send you home. Until then, you need to research technology that can help you defend yourself or fight back if you should be forced to conquer this unrelenting and hostile opponent.
What you do in Alpha One:
GATHER RESOURCES
Harvest resources with your space capsule

Use resources to repair, build and research
SPACE COMBAT
Compete for resources in dogfights with hostile NPC ships (and escape if you have to!)

EXPAND TERRITORIES
Collect more resources by deploying automated outposts (while your enemy will do the same)
DEFEND OUTPOSTS
Defend your outposts with your Alpha One ship or by creating Gunship-Turrets.

Manually reposition each turret in order to defend your station!

Redeploy Gunships from the map
RESOURCES
Expand by deploying outposts to resource systems that counter your enemy!

Use each resource for its own line of weapons and defense

COUNTER THE ENEMY
Research tech to defend the enemy's attack

Create weapons that the enemy can't defend!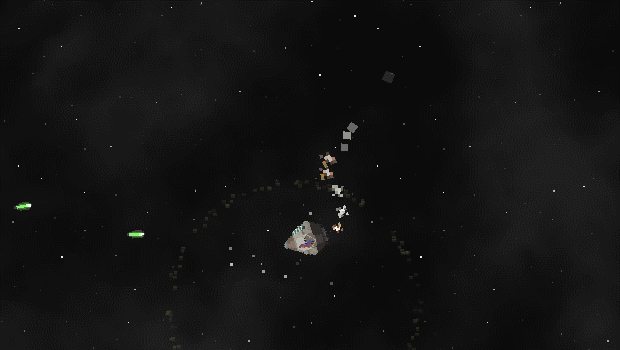 ATTACK ENEMY EXPANSIONS
Take out Enemy outposts to hurt their economy and hinder their ability to make repairs, build and research tech

Destroy the Enemy's home base to WIN!
COMMENTAIRES DES UTILISATEURS (0)