Vidéos, images, description
Description
There are many different burgers in the world: a bacon burger, a chicken burger, a royal burger. But there is also a cat named
Burger
, and this guy is definitely too tough for you.
Burger
is a real menace of the neighborhood. Be careful! He is going to prove it again! The former tenants could not stand it and sold the house. And the new ones have no idea what they have to face!
In the game
Cat Burger
you play as a cat whose task is to terrify the neighbors. In each level, you will need to figure out
how to annoy the neighbors.
For example, you can take a rubber duck, a dog's favorite toy, and make a flood by throwing it into the toilet.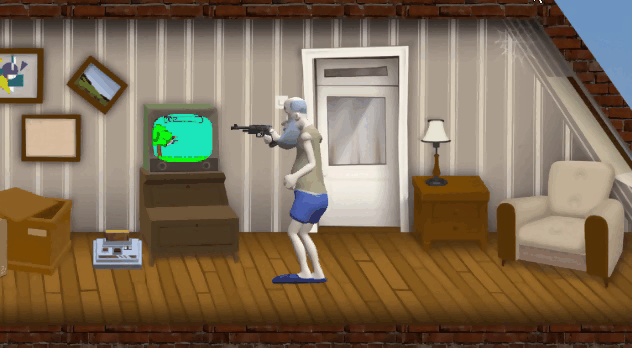 break pots

destroy furniture

tease a dog

and much more! Let the new tenants understand that they have chosen the wrong area for a quiet life!

The location is drawn by a professional artist

Original soundtrack

Achievements

Various pranks

Lots of fun



Good luck! You will need it!
COMMENTAIRES DES UTILISATEURS (0)