Vidéos, images, description
Description
Meet Me At NooN is a surreal puzzle game.
The Grand Hourglass is broken and splitted into two spirits. Solve your way through time loop-based puzzles, unite the twin spirits and restore the flow of time.

Will you be able to figure out the new rules of the continuum ?
BRAIN-SCRATCHING PUZZLES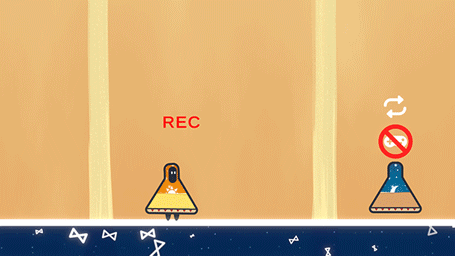 In Meet at NooN, you will face brain-scratching puzzles that will challenge your understanding of how each character travels trough time during the time loops.
FROM EASY TO HARDCORE
The game is very accessible: simple controls, almost no text, no speech or complex UI but intricate puzzle mechanics.
TURN-BASED
The game is turn-based: control one character during the day and the other during the night. Master the time loop with the two spirits to exit the level.
NO PRESSURE
You can't lose and there is no time constraint. If you make a mistake, navigate the timeline and go back in time !
VIBRANT ART STYLE
Vibrant art style in a dreamy surreal universe.
COMMENTAIRES DES UTILISATEURS (0)