Vidéos, images, description
Description
Welcome to Déjà Vu, a scifi puzzle-platformer where you rely on the actions of your past to shape your future.
Take control of Grant, who will create clones of himself based on prior recorded actions. These clones will help him escape traps, open closed paths and traverse a world that can play loose with the laws of time and physics.
Trapped in the future, Grant must collect relics from his time to power up an experimental time machine that may be his only way back to his life in the past. Along the way he will master the machine's abilities, creating past versions of himself to help him overcome his obstacles.
CLONES
Create physical recordings of yourself in the form of clones, giving you a way to do multiple actions at once. You can also manipulate these recordings by pausing your clone. Or rewinding yourself back to the start of a recording.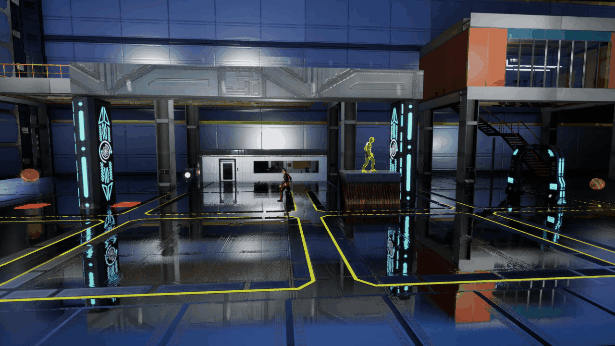 MIND-BENDING PUZZLES
Puzzles can be in the form of teleporting platforms, locked gates, spikes. Collecting relics can also be a puzzle in of itself, as some relics are in a state where only your clone can collect it. You will also encounter dilation fields, which are areas where time moves differently, whether slowing things down or speeding things up.
TIME TRIALS
Each level has a completion time and leaderboard, so you can compete with your friends to find the best way to finish each one the fastest.
COMMENTAIRES DES UTILISATEURS (0)