Vidéos, images, description
Description
Hellpoint is a dark sci fi action RPG set in the aftermath of a massive quantum cataclysm. Every living being quickly lost their mind as their memories and bodies were merged with alternate versions of themselves from parallel universes. The accident also attracted entities of immense power that should have been left alone, in the depth of other dimensions.
You play as a mysterious nameless character whose intentions are entirely determined by your choices. You wake up in the derelict Irid Novo space station, in orbit around a super-massive black hole.
In the game, the space station orbits in real time around the ominous black hole. Its position in the sky directly impacts the sanity of the inhabitants of the station. The singularity is doing more than simply distorting the fabric of space and time; based on the time of the orbit, enemies in the levels get crazier or struck by fear, unknown entities roam the corridors and dozens of other mysterious events can occur.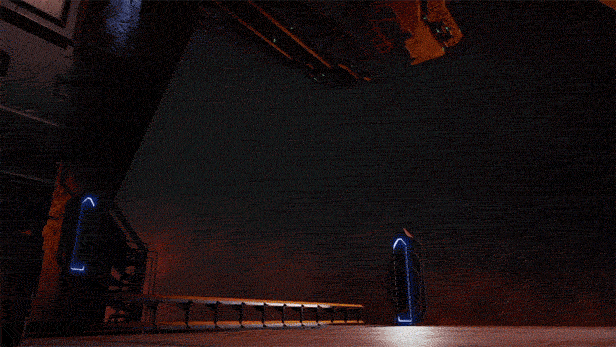 Hellpoint is based on a peculiar structure called the Quantic System. It is a series of interconnected systems that are utilizing a server clock to decide when and where a particular dynamic event should occur. You can see a preview of that system in our demo linked below. You venture in a corridor that you previously walked through, and suddenly a new passage is opened. A tall menacing mini-boss is now patrolling where there was no one before. Enemies cower in fear as you approach them, or charge you in a fit of rage. A boss suddenly grows tougher and more aggressive, but also drops more valuable loot. It is up to you to figure out what events happen where and when so that you can exploit them to your advantage.
In Hellpoint, the Black Hole is truly the master of the dungeon.

Irid Novo was once a shining beacon of intergalactic collaboration, built to research advanced artificial intelligence and quantum mechanics. Now, it is a dark and dangerous place dominated by the will of the cosmic gods. It is best to explore Irid Novo with the help of a friend.
Hellpoint supports splitscreen co-op and player versus player on all platforms. You can play the whole game with a friend, or have him jump up in and out anytime he likes. The loot is shared, and the experience of player two is saved and not watered down. In our youth, we've had countless nights of couch gaming fun, playing with friends and siblings until the sun rose. With Hellpoint, we want to bring back couch gaming into a genre that we think cruelly lacks it.

For centuries, the galaxy has been at peace. With the discovery of interstellar travel and the access to infinite resources that ensued, brutal wars are now a thing of the past. To survive the wrath of cosmic gods and hordes of monsters, you will have to find ancient blueprints and craft long forgotten weapons and armors and acquire forbidden powers. You play the way you want, will it be a sword and a shield, or a firearm and your mastery over the cosmic energies?
Hellpoint allows you to play the way you want. Using our crafting and customization system, you can adjust your weapons and powers according to your own play style. Do you prefer your healing power to heal more over time or instantaneously? Go edit your power in one of the crafting station, and make it work the way you like. Would you prefer your energy missiles to explode on impact, or to ricochet off enemies? The choice is yours to modify them as you see fit.
The more you fight with a weapon, the more proficient you become with it and eventually you unlock powerful abilities. This can go from an extra long range combo attack to a shattering explosion that sends enemies flying.

A terrible quantum cataclysm happened on board Irid Novo and is spreading to the whole multiverse. Piercing the very fabric of space to reach parallel universes is not something mortals should be allowed to play with. However, those breaches into other universes could very well be the key for you to make things right...
Every time you start a new game, the station is different. Rooms, enemies, puzzles, events, all are parts of the multiverse. This means that while our level design is carefully hand crafted, no two games are exactly the same. The game stay fresh as you never know what to except around the corner. As you die, you are pulled away from your universe of origin, and you wake up into the next. The more you die, the more the world changes around you.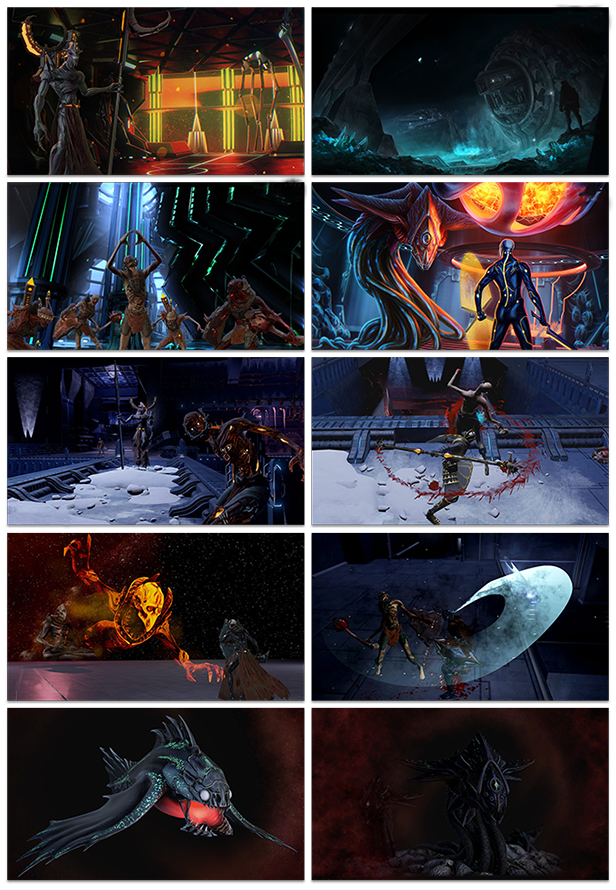 COMMENTAIRES DES UTILISATEURS (0)