Vidéos, images, description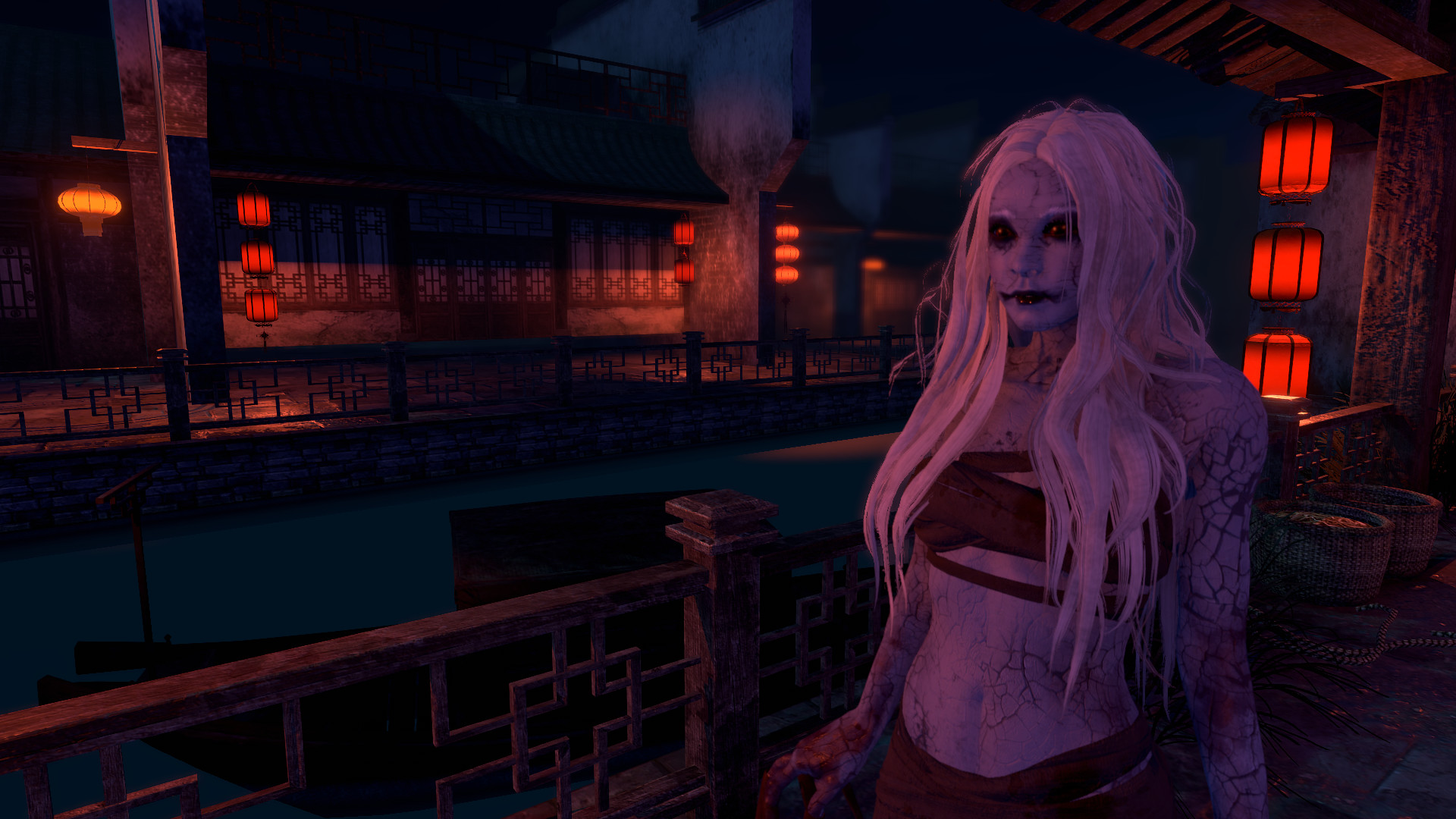 Description
"Facets of the Phantom" is the new DLC of Soul at Stake, including a new Devil "the Phantom", a new Gambler "Sophia", and a new map the "Dreadful Dyehouse".
EXTRA BONUS
The Phantom gesture*1, the Phantom's exclusive trump*5, Sophia's exclusive trump*5, and Sophia's trump 【Bystander】*5.


Who knows where the road ahead leads to? Who sees through what is hiding under the cunning smile? All she knows is her most ardent love turned into blood, dyeing her most beautiful ages. When does the skin start to perish? When do the love birds part their ways? It was only too late for her to find out the paradoxical destiny.
NEW DEVIL: THE PHANTOM
She owned the unparalleled looks and talents. She enjoyed the inimitable romance that everyone hoped for. Whereas she now merely possesses despair, when rumors, allegations, and deceits deprived her of everything.
No more trust in the hypocritical faces. No more depictions of any bright side of the snakes. Nothing nice deserves to remain in this dreadful world.
Hatred... Hatred... Only Hatred lasts FOREVER!
THE PHANTOM'S ABILITY
Mimic: The Phantom may mimic any Gamblers in the game for a period of time, during which she may (1) seal ONE fake card in a cardholder to increment the number to be sealed on it and earn Stakes, without being seen through by other Gamblers; (2) pretend to heal other Gamblers to confuse them about their health status; (3) Loot chests for Devil items.
THE PHANTOM'S CHEATS
Illusion: Gamblers earn less Stakes when sealing cards to void fake cards on a cardholder.
Impression: Gamblers expose their aura for X seconds when voiding all fake cards on a cardholder.
THE PHANTOM'S EXCLUSIVE TRUMP
Vividity: The Phantom may seal a fake card of 7 instead of 5 on a cardholder, and earn 7 Stakes.
NEW GAMBLER: SOPHIA
Because of her father's special identity, she was used to be feared by people, and be kept distance from.
She resents her identity so much, that she went abroad for school as if she were escaping from everything. The exotic life gave her a view of the broader world, helped her find what she loved for, and freed her from her family and identity.
Little does she know, however, she way underestimated the darkness she is going to face.
SOPHIA'S CHEATS
Informative: Exposes the store locations for X seconds when Sophia used up all cards in her hand and is not in the seriously wounded status.
Cryptograph: After Sophia seals three consecutive cards including a "3" on a cardholder, the cardholder is exposed to all Gamblers this entire game.
SOPHIA'S EXCLUSIVE TRUMP
Intuition: Sophia is alerted by the traps within 6 meters radius.
NEW MAP: DREADFUL DYEHOUSE
Grab a piece of white cloth. Dye it in a vat. The cloth gets a new color.
One may wonder - is it possible to dye humans in the vat as well?
Everyone is born a piece of white cloth, and gradually get dyed with various colors, be it kindness or evil, in the sophisticated world.
This dyehouse has been shut for ages, along with the massacre happened in there. Peculiarly, faces could be vaguely seen on the cloths at midnight under the moonlight.
Does any one of the faces ring a bell for you?
COMMENTAIRES DES UTILISATEURS (0)