Vidéos, images, description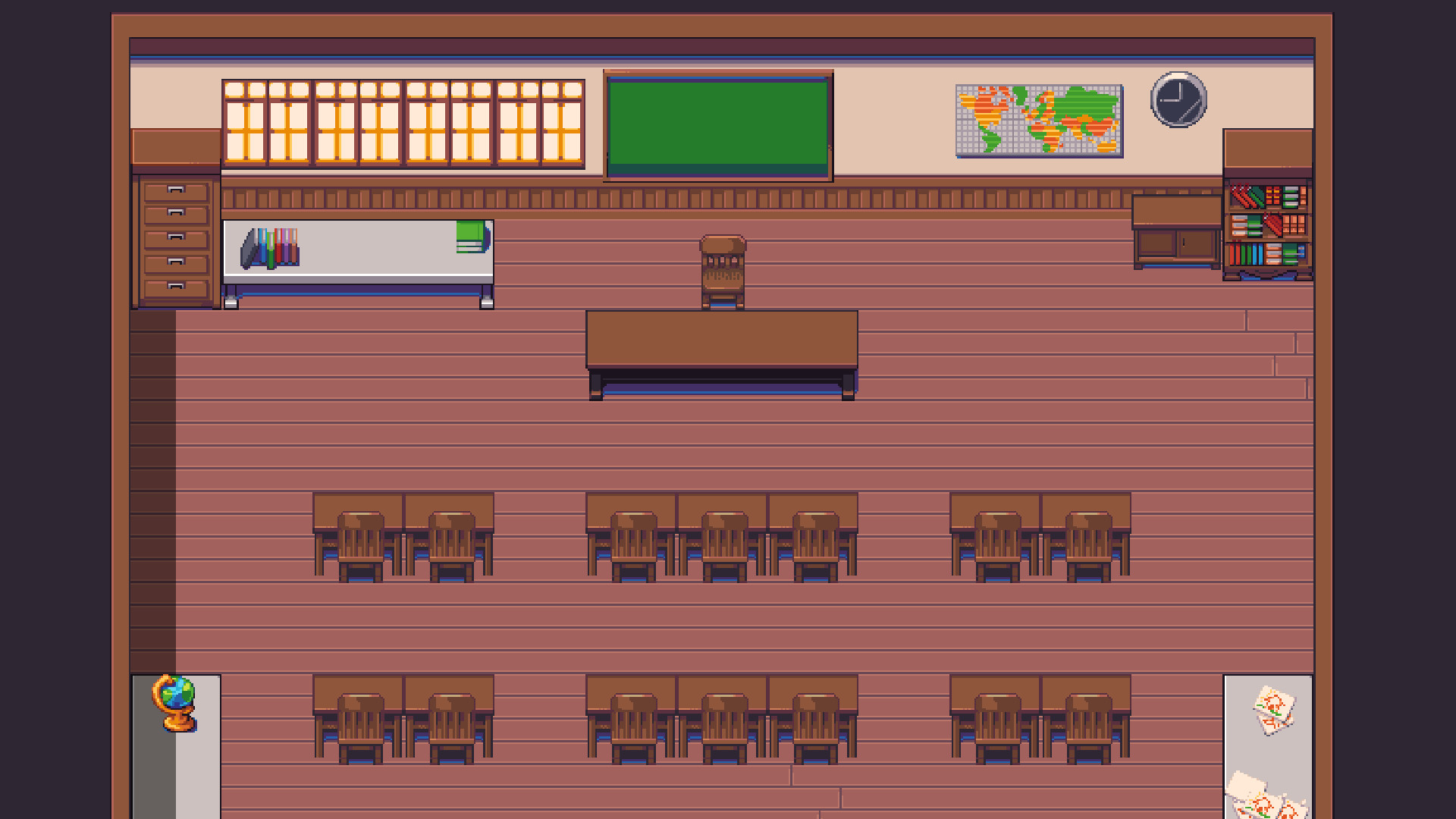 Description
Visustella School Horror Vol 1 is a well crafted pack to create a school from preschool and up! It features tile sets, character walking sprites, door animations and more! From students back packs to blood-flooding toilets, this pack includes fun details to give your school map some chilling personality and charm.

Whether you're looking to create a horror school, or simply wish for a greater variety of tiles, Visustella School Horror Vol 1 is a great addition to your growing library of RPG Maker MV resources.

Features:

* Tile A2 / Tile A4 / /Tile A5 (grounds, concrete surface, floor, wall etc.)
* Tile B, Tile C, Tile D, Tile E (staircase, windows, foodcourt counter, lunch, bookcase, locker, desks and chairs, benches, shoe rack, written no written boards, backpacks on hook, cracks or holes, toys, computers, piano, garbage cans, toilets, sink with blood / water flooding, blood stains and much more!)
* Character: 228 walking sprites (48 male teachers, 48 female teachers with 2 outfits = 96, 32 male students, 48 female students, 4 young students)
* Animation: Doors for gym x 5, Regular Doors x 9
* System: windowskins x 2 sheets
* Also contains a sample project
* This pack contains Tiled Compatible files for Tiled Map Editor plugin as well!
* For more info on Tiled Compatible click the "Online Manual" on the right ----->
* This pack's graphics are for RPG Maker use only!
COMMENTAIRES DES UTILISATEURS (0)