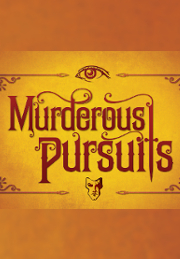 Murderous Pursuits -
PC
Standard Edition / Boite ou téléchargement
Date de sortie : 31 décembre 2017
Vidéos, images, description
0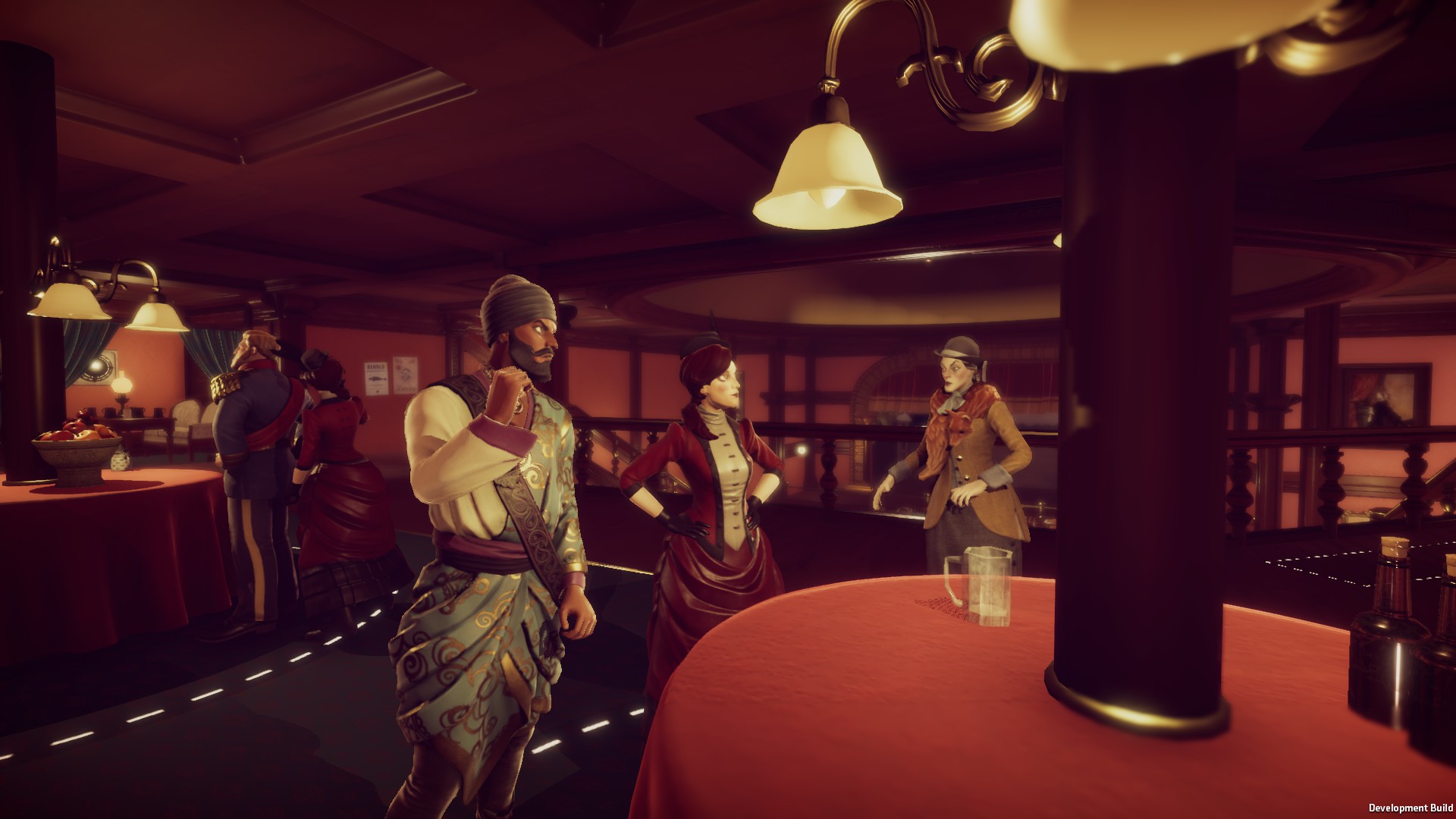 Description
Welcome to Murderous Pursuits, a multiplayer stealth-em-up of aristocratic proportions. In this delightful game, your host, Mr X, cordially invites you and up to seven other players to stab the living daylights out of each other.
Set on board a Victorian-era ship, that can fly – it's 'the time travel', don't you know – you get to play in one of several ship-board locations and must identify and kill another player amongst the passengers, without drawing too much attention to yourself or having the guards witnessing the diabolical deed. What gratification! But if this seems too refined for your gentile tastes, you must do so while evading your own murderous hunters. The swines!
To survive, you'll have to act like an unassuming passenger and avoid revealing yourself, locate high-scoring weapons, and stalk and kill your targets in a manner that befits your station as an arch villain.
In short, this is a game of kill or be killed. To win, you'll have to stealth-it-up as an expert assassin and outplay your odious adversaries. Those who come a close second will simply be stabbed in the codlings, rolled up in a carpet bag, and dumped in the River Thames.
Them's the rules.
Developed by the team behind The Ship: Remasted, Murderous Pursuits will soon have you experiencing the giddy joy of subterfuge to a level that has rarely been experienced since the late 1890's.
Some of our more picaresque moments invite you to:
Enjoy the thrill of the hunt: Identify your quarry, plan their extravagant murder and set it into motion, all before another player wises up and does the same to you.

Think like an AI: Use busy, reactive environments to your advantage, as you hide in plain sight and mimic the actions of the AI party-goers to get the jump on your quarry.

Execute the best laid plans: Outmanoeuvre your adversaries and react to changing plans on the fly with a variety of abilities, including disguises, flash bombs, and counters.

Murder with excellence: Be discrete, commandeer a high-value weapon, strike quickly and dance over your quarry's lifeless body to earn Mr. X's favour.

Act Human after all: Play solo or online multiplayer with other players, featuring support for custom game options and wickedly intelligent bots.

Embrace an alternate reality: Step aboard the HMCS Britannic, a state-of-the-art, colonial time ship built at the height of the British Empire's lavish Victorian era. It also just so happens to fly.
COMMENTAIRES DES UTILISATEURS (0)