Vidéos, images, description
Description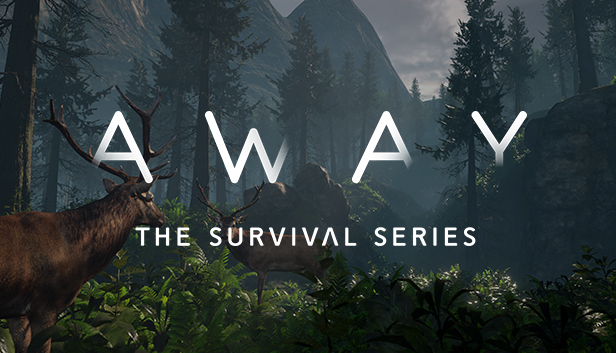 EXPLORE. DISCOVER. SURVIVE.
Set in a distant future, AWAY takes you on a perilous journey through a long deserted world. As you explore your environments through the eyes of the nimble little Sugar Glider, the only question is:
Do you have what it takes to survive?
ENTER THE WORLD OF AWAY
AWAY: The Survival Series
is an animal-based adventure game set in a distant, human-less future. Narrated like a nature documentary, AWAY takes you on the Sugar Glider's journey across a decaying planet as you piece together the mysterious origins of your world.
PLAY AS THE SUGAR GLIDER
Episode 1 of AWAY takes you on the Sugar Glider's adventures. This nimble little marsupial is all yours as you jump, climb, and glide through your surroundings.


UNRAVEL THE MYSTERY
Told like a nature documentary, AWAY plunges you into an intriguing world whose mysterious origins are yours to uncover.


SURVIVE IN THE WILD
Predators and prey loom around every corner as you explore the vast land of AWAY.


AAA GRAPHICS IN AN INDIE GAME
Every inch of AWAY's environments was meticulously crafted to create a beautifully immersive world for you to discover.


ORIGINAL SOUNDTRACK
Mike Raznick brings his experience as a multi-award winning composer and audio director to the AWAY series with an enchanting orchestral soundtrack that will stay with you long after you finish the game.
WHO WE ARE
We're
Breaking Walls
, a small independent studio based in Montreal, Canada. Composed of industry veterans and fresh recruits, our team has experience working on titles such as Assassin's Creed, Far Cry, Splinter Cell, and Rainbow Six, among many others. We've spent the last two years working on AWAY and can't wait to show you the fruit of our labour!
JOIN THE COMMUNITY
https://www.reddit.com/r/AwayGame
https://www.facebook.com/AwaySeries
https://www.twitter.com/AwaySeries
COMMENTAIRES DES UTILISATEURS (0)