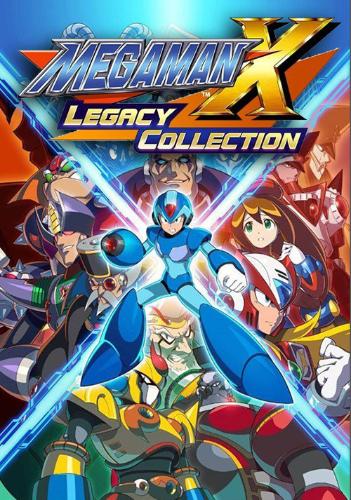 Mega Man X Legacy Collection Soundtrack -
PC
Standard Edition / Boite ou téléchargement
Date de sortie : 23 juillet 2018
Vidéos, images, description
0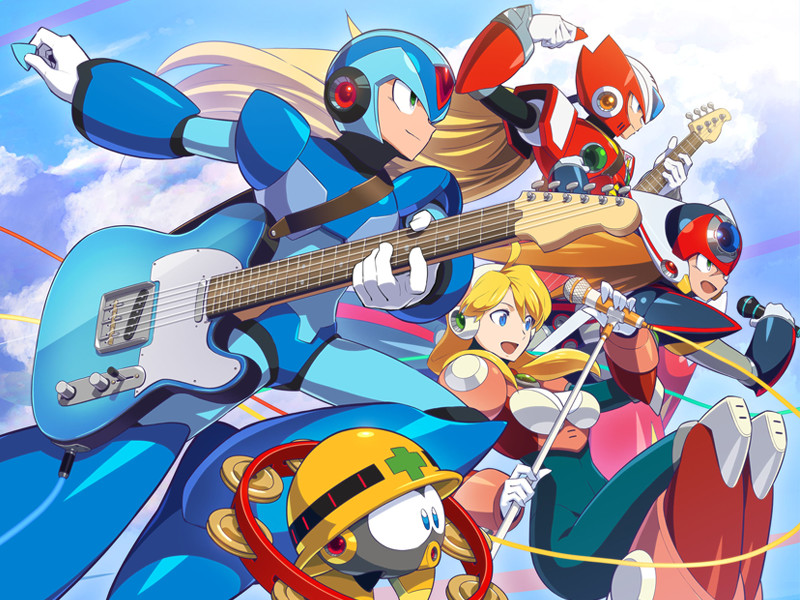 Description
Get equipped with the pulse-pounding beats and shredding guitars of the
Mega Man X Legacy Collection Soundtrack
, featuring brand new remixes and tracks made especially for
Mega Man X Legacy Collection 1 + 2
!
The 62-minute soundtrack has been reauthored from the original, high quality source material. Includes three high quality formats: MP3 (V0 bitrate), 16-bit FLAC and AAC. (Download size: 136MB for MP3, 484MB for FLAC and 195MB for AAC)
Soundtrack files can be found under the game's installation directory below:
\\Steam\steamapps\common\Mega Man X Legacy Collection
©CAPCOM CO., LTD.
-Tracklist-
Composed, arranged, and performed by Yasumasa Kitagawa
Additional performances by Taisuke Fujisawa, Yasuyuki Tsujino, ERICA, Janet Hsu
01 - The World of X - 1:52 - Yasumasa Kitagawa
02 - Orbit - 2:29 - Yasumasa Kitagawa
03 - Gallery (Relaxed) - 2:19 - Yasumasa Kitagawa
04 - Give It a Shot - 2:34 - Yasumasa Kitagawa, Taisuke Fujisawa
05 - Presage - 0:51 - Yasumasa Kitagawa
06 - Gravity - 2:41 - Yasumasa Kitagawa
07 - Stage Start - 0:11 - Yasumasa Kitagawa
08 - X - Boss 2 - 2:39 - Yasumasa Kitagawa
09 - X2 - Boss 2 - 2:43 - Yasumasa Kitagawa
10 - X3 - Boss 2 (Extended) - 2:38 - Yasumasa Kitagawa
11 - X4 - Boss - 2:51 - Yasumasa Kitagawa
12 - X5 - Boss (Extended) - 2:44 - Yasumasa Kitagawa, Yasuyuki Tsujino
13 - X6 - Boss - 2:37 - Yasumasa Kitagawa
14 - Game Over - 0:09 - Yasumasa Kitagawa
15 - Warning - 0:43 - Yasumasa Kitagawa
16 - RE;FUTURE - 3:18 - Yasumasa Kitagawa, Taisuke Fujisawa
17 - Give It a Shot (Extended) - 4:24 - Yasumasa Kitagawa, Taisuke Fujisawa
18 - Stage Clear - 0:11 - Yasumasa Kitagawa
19 - Gravity (Result) - 0:46 - Yasumasa Kitagawa
20 - Overcome - 2:32 - Yasumasa Kitagawa
21 - RE;FUTURE feat. ERICA - 3:25 - Yasumasa Kitagawa, ERICA
22 - Total Result - 2:22 - Yasumasa Kitagawa
23 - Gallery - 2:18 - Yasumasa Kitagawa
24 - The Crisis Continues - 1:23 - Yasumasa Kitagawa
25 - End of File - 3:01 - Yasumasa Kitagawa
26 - Break Out - 3:40 - Yasumasa Kitagawa
27 - RE;FUTURE feat. JANET - 3:25 - Yasumasa Kitagawa, Janet Hsu
28 - Orbit (Nostalgic) - 1:25 - Yasumasa Kitagawa
COMMENTAIRES DES UTILISATEURS (0)