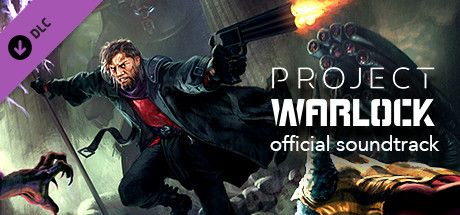 Project Warlock - Soundtrack -
PC
Standard Edition / Boite ou téléchargement
Date de sortie : 5 décembre 2018
Vidéos, images, description
0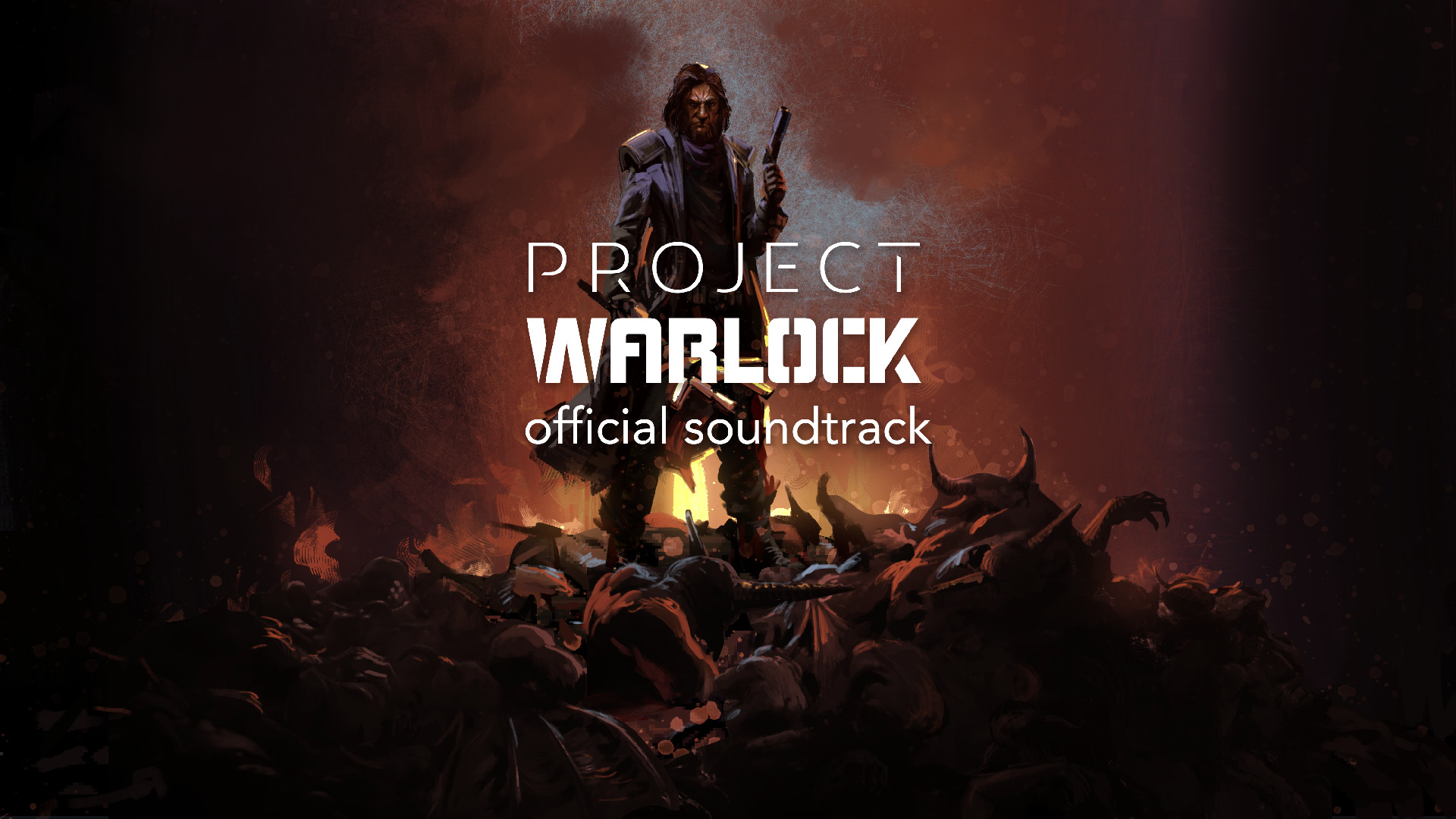 Description
The
Official Soundtrack
comprises
104 tracks
amounting to nearly 5 hours of listening, composed exclusively for
Project Warlock
. Reviewers unanimously acclaimed the game's music as a brilliant modern take on retro vibes and atmospherics.
Project Warlock's soundtrack
is great to listen to when you challenge yourself while not gaming: running, exercising, working or trekking. It is very engaging, and provides a diverse experience reflecting the variety of game's worlds and levels.
Tracks:
Jerry and Luke's Final Theme

First Steps - Uranium

All That Glitters Is Gold (Hub)

Entering Level - Waking The Dead

Intermission - Zeus

Medieval - Oubliette

Medieval - Sable Scabbard

Medieval - Portcullis

Medieval - Chivalry

Medieval - Ceorl

Medieval - Bastille

Medieval - The Keep

Medieval - The Bishop

Medieval - Gatherum

Medieval - Ascension

Medieval - The Chamber

Medieval - Face To Face

Medieval Epilogue - Chloradyne

Antarctic - Calm Before The Storm

Antarctic - Ethereal

Antarctic - Shards

Antarctic - The Frost

Antarctic - Erebus

Antarctic - Absolute Zero

Antarctic - The Frost

Antarctic - Sons of Anak

Antarctic - That Thing

Antarctic - Roundabout

Antarctic - Elemental

Antarctic - The End

Antarctic Epilogue - Midnight Sun

Egyptian - Amun-Ra

Egyptian - The Pharoah

Egyptian - Montu

Egyptian - Sphinx

Egyptian - Sarcophogas

Egyptian - Osiris

Egyptian - The Temple

Egyptian - Guilded Tomb

Egyptian - The Feast of Opet

Egyptian - Necropolis

Egyptian - The Oracle

Egyptian - Moon of Wisdom

Egyptian Epilogue - Nile

Industrial - Fuse

Industrial - Metallurgy

Industrial - District 7

Industrial - Blue

Industrial - Chemical Power

Industrial - Forge

Industrial - Foundry

Industrial - Toxin II

Industrial - Devastation

Industrial - Gristle

Industrial - Quack

Industrial - Tank

Industrial Epilogue - Plutonium City

Hell - Mors Mortis Lente

Hell - Infernus

Hell - Pit Lord

Hell - War Drum of Many Deaths

Hell - Gravity Well

Hell - Hellfire Cove - Maybe Outtake

Hell - Purgatory - Needs Bass

Hell - View From Phobos

Hell - Flight From Deimos

Hell - I Am The End

Hell - The Judged

Hell Epilogue - End of Time

Hell - Ezekiel - Outtake

Hell - Sludge of Death (Outtake)

Medieval - Dissipation of Days (Outtake)

Medieval - Embrasure (Outtake)

Medieval - Gatherum I (Bonus)

Medieval - Bastille - Original SFS

Medieval - Gatherum II (Bonus)

Medieval - Mercy (Outtake)

Medieval - Gatherum III (Bonus)

Medieval - The Dead of Midnight (Outtake)

Antarctica - Epoch (Outtake)

Antarctica - Nephilim (Outtake)

Antarctica - Yukimarimo (Outtake)

Antarctica - Mullens (Outtake)

Egyptian Amun-Ra (Early Draft)

Egyptian - Tutankhamun (Outtake)

Egyptian - Too Many Mushrooms (Outtake)

Egyptian - Isis (Outtake)

Egyptian - Nile (No Melody)

Egyptian - Helius (Outtake)

Industrial - New Order (Outtake)

Industrial - Intermission 2 (Outtake)

Industrial - Terminus (Outtake)

Industrial - Meltdown (Outtake)

Industrial - Infestation (Outtake)

Hell - Burning Souls (Jerry's Mishap)

Hub - Pretty Pictures (Outtake)

Jerry's Early Heretic Theme

Jerry and Luke's First Theme

Main Theme (Chiptune Version)

The Warlock Is Dead

Egyptian-Fuse Fusion

Egyptian Track 11 Draft

Egyptian Track 13 Draft

Egyptian meets Infernus

All That Glitters Is Gold (V2)
COMMENTAIRES DES UTILISATEURS (0)