Vidéos, images, description
Description


An endless nightmare awaits Johanna Prokuri!
Once she was a brilliant construct artificer, but her creativity has been gone for a long time already.
Way too long, as she willingly accepts a pact with a charismatic mole known as Montgomery who promises she will find new inspiration and will soon be capable of creating the most dangerous machines. All she has to do in exchange is to help him hunt Dream Demons when she's in sleep trance.
Features
An interactive combat system with action commands.


Develop and deploy useful constructs in battle.


Many quirky and loveable characters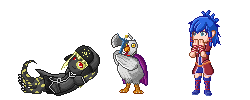 A branching story with multiple endings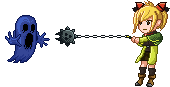 It's up to you how the Donnerwald Experiment will progress.
Will you make it a success and save everyone?
Or do you plan to break out of it and abandon your friends?



Join our Discord Server:
https://discord.gg/0g1JnNq1JKqI3Lp8
COMMENTAIRES DES UTILISATEURS (0)