Vidéos, images, description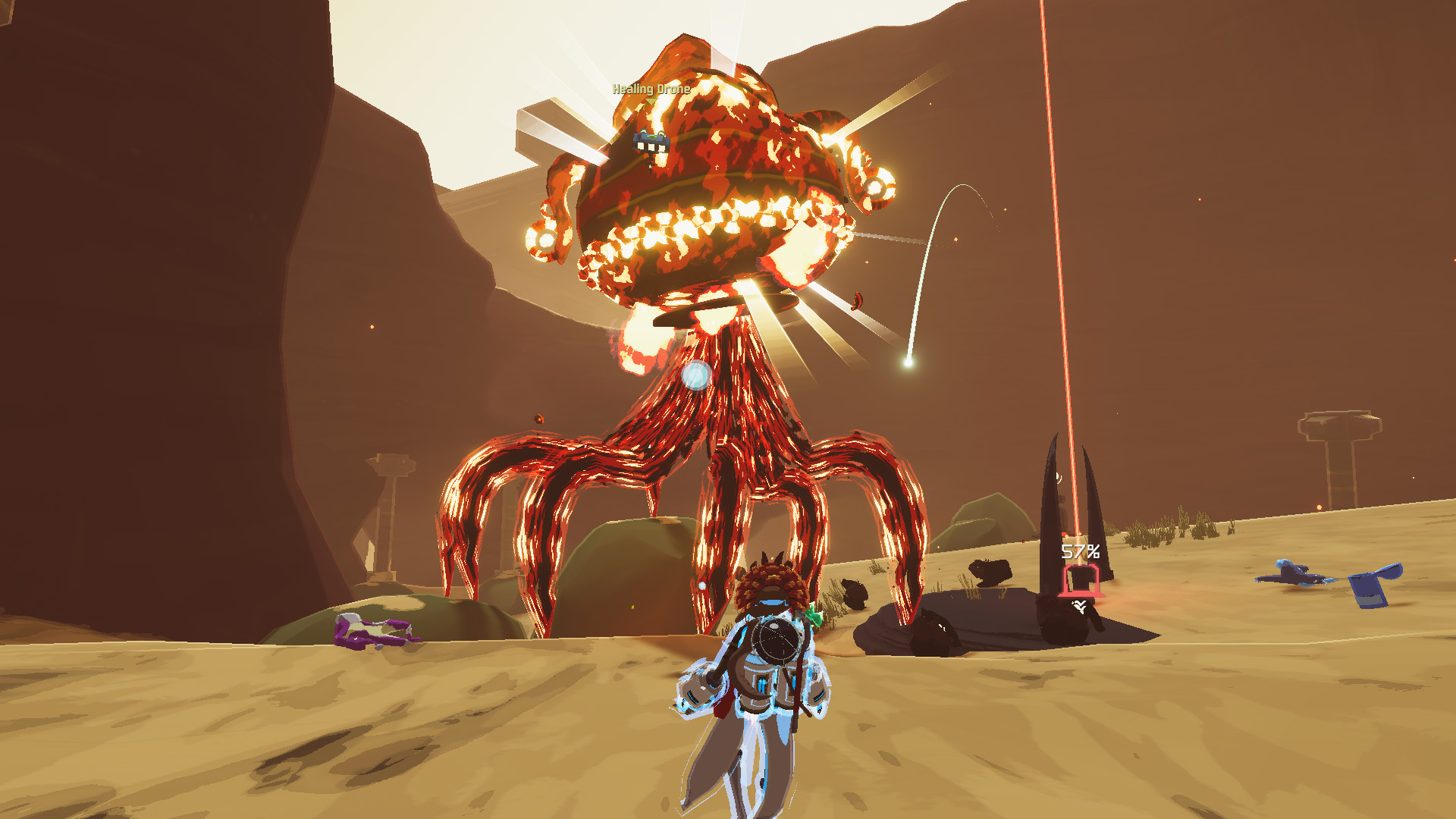 Description
Risk of Rain 2 is a 3D action multiplayer rogue-lite that brings you back to the mysterious crash site of the Contact Light. No run will ever be the same with randomized stages, monsters, bosses, items, and more. Play solo or team up with friends online to fight your way through hordes of monsters and find a way to escape the planet..

Unlock brand new survivors including the Artificer and MUL-T, or choose to play classic survivors such as the Engineer and Huntress. With over 100 items and equipment at your disposal that change your playstyle, you will always be finding unique synergies every run.

A unique feature of Risk of Rain 2 is that the game never truly stops evolving over time. There are no limits to the number of items your character can collect. However, the same applies to the monsters.. as you grow in strength so do the inhabitants of the planet. Bosses you encounter at the early stages of the game will quickly become a common enemy.

Our main goal with Risk of Rain 2 is to design an extremely difficult but fair game. The player should never feel like they lost because they were unlucky. Player skill and understanding of the game mechanics is the most important key to being successful.
Key Features
Choose between singleplayer, splitscreen, online multiplayer, or any combination of the above.

Join seamless quickplay through Steam - port-forwarding is a thing of the past!

Unlock new items and characters through challenges to keep the game fresh with each playthrough.

Play and unlock unique survivors - including original characters from Risk of Rain as well as completely new powerful survivors.

Encounter challenging monsters and giant bosses while at the mercy of the planet.

Discover endless item synergies - your character is always evolving with each item picked up.

Explore massive handcrafted 3D levels.

Test your skill in seeded Crystal Runs with competitive global Leaderboards.

Record and discover lore through the collection of Monster and Item Logs.
COMMENTAIRES DES UTILISATEURS (0)