Vidéos, images, description
Description
The year is 20XX.
Two franchises engage in an all-out war to dominate the food industry.
WHO WILL WIN?!
Play as Frog Pop, one of the last franchises left.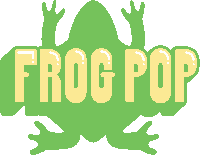 Defeat Munch Point for total fast food domination!

Control various units in a turn-based isometric puzzle strategy game, where each unit has a unique gameplay mechanic!

Push your enemies off a cliff with your adoring Fans, ram into a Fry Cook with your Taco Truck, or snipe them from afar with a T-Shirt Cannon!

Solve 26 levels cleverly designed to make it easier for the very smart AI to win!

Pixel art and music inspired by the good ol' days of GBA games.
Franchise Wars is a puzzle-strategy game, or
puzzegy
game, developed by the good folks at Jolly Crouton Media and Tiny Warrior Games. The game was made game-jam style in one month filled to the brim with passionate pixel pushing and code cobblin'.
Thanks for supporting us by buying the paid version on Steam! (You can find the free version on our site.)
COMMENTAIRES DES UTILISATEURS (0)