Vidéos, images, description
Description
Welcome to Fade Out, our first classical escape room experience, developed for virtual reality devices. In this game, there are no zombies or monsters, just different puzzles of variable complexity.
Our goal with Fade Out is to experiment with this gaming genre and to bring an escape room to the player's living room.
One riddle follows another, as one room keeps mutating in other forms - small steps on your road to the main question. Do you think it is possible to escape?
Fade Out is a single player virtual reality game, available for HTC Vive and Oculus Rift.
If your actual room is small, or if you prefer playing the game sitting on the sofa, you can use the built-in teleport system. The game is violence-free and although it is based in unsetting environments, it can be played by gamers of any age.
Fade Out is created by a very small and multicultural team from different countries (5 countries for 10 people).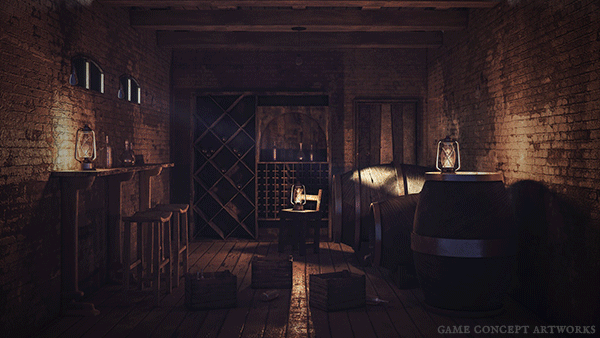 SEVEN GOOD REASONS TO PLAY FADE OUT
HTC Vive and Oculus Rift(soon): the best HMDs for the best gaming experiences
Six Degrees of Freedom: explore every detail, touch everything, look everywhere
Real first-person experience: you and the room
Walk or teleport: for every room size (and lazy developers)
Violence free: mystery and suspense for everybody
Creepy soundtrack: composed by the darkest Finnish composer
Puzzles of growing difficulty: do not be tricked if you think in the beginning that it's too easy
COMMENTAIRES DES UTILISATEURS (0)