Vidéos, images, description
Description

Would you sell your soul for vengeance? Would you be willing to become a servant of an immortal deity, to have your whole being transformed into a weapon of war and destruction?
Play as a resurrected hero on a warpath of vengeance. Aim precisely and slice through the flesh of your enemies in our unique take on stamina-based combat! Grow stronger in power, either by chopping your way across the battlefield or by using abilities to turn the environment into a deadly weapon. Wield a blade with a mind of its own while you fight and sacrifice enemies to appease the ancient gods.
key Features:
UNIQUE COMBAT SYSTEM featuring skill-based fights with precise targeting and tactical approach.

SATISFYING SWORDPLAY giving you the feeling of cutting through real flesh, with unique real time mesh slicing mechanics.

VERSATILE COMBAT POWERS based on ancient druidic magic and long forgotten secrets from the darkest parts of the Forest.

SKILL TREE PROGRESSION is tied with the game world. Hunt your enemies, cut them into offerings and sacrifice them to upgrade your skills and powers.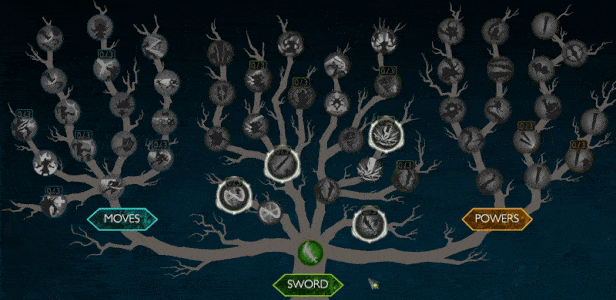 GRIM AND INTENSE WORLD with epic story based on revenge, betrayal and a faint glimmer of hope.

INTERACTIVE ENVIRONMENT is a battlefield itself and a weapon. Be observant, think on your feet and use the surroundings to crush your enemies and progress through the levels.

COMMENTAIRES DES UTILISATEURS (0)