Vidéos, images, description
Description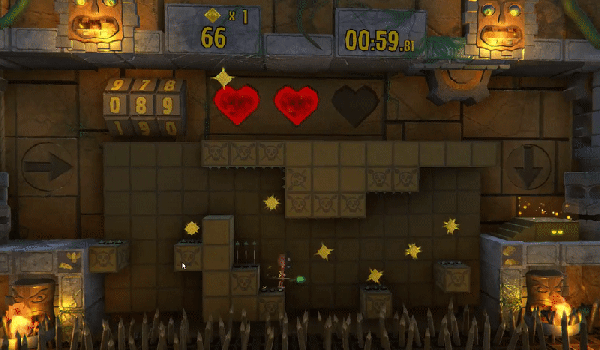 A game for Speed-Runners and Collectors alike! In Tiki Trials, when your character meets an unfortunate demise, you don't get a do-over. Death brings on the next Trial! But don't worry, each Trial is short and snappy, ensuring the action is always kept flowing.
Traverse a 100-Trial Gauntlet, running through short, reaction-based challenges in rapid succession. All the while, the Tiki Gods will be watching, and judging your performance. Each Trial completed will increase your score and picking up collectables along the way will give you an extra score boost.
Practice makes perfect, and trust me, it'll take practice to brave the Tiki Trials and come out on top! Are you up to the challenge?

-
100 Trials
to Speed-Run through, each divided into 10 groups!
-
11 Golden Idols
to earn from clearing brutal Time Trials!
-
A Gauntlet mode
for those seeking an even tougher Speed-Running challenge!
-
9 Funky Tiki Masks
to unlock!
-
Plenty
of shiny collectible coins!
COMMENTAIRES DES UTILISATEURS (0)