Vidéos, images, description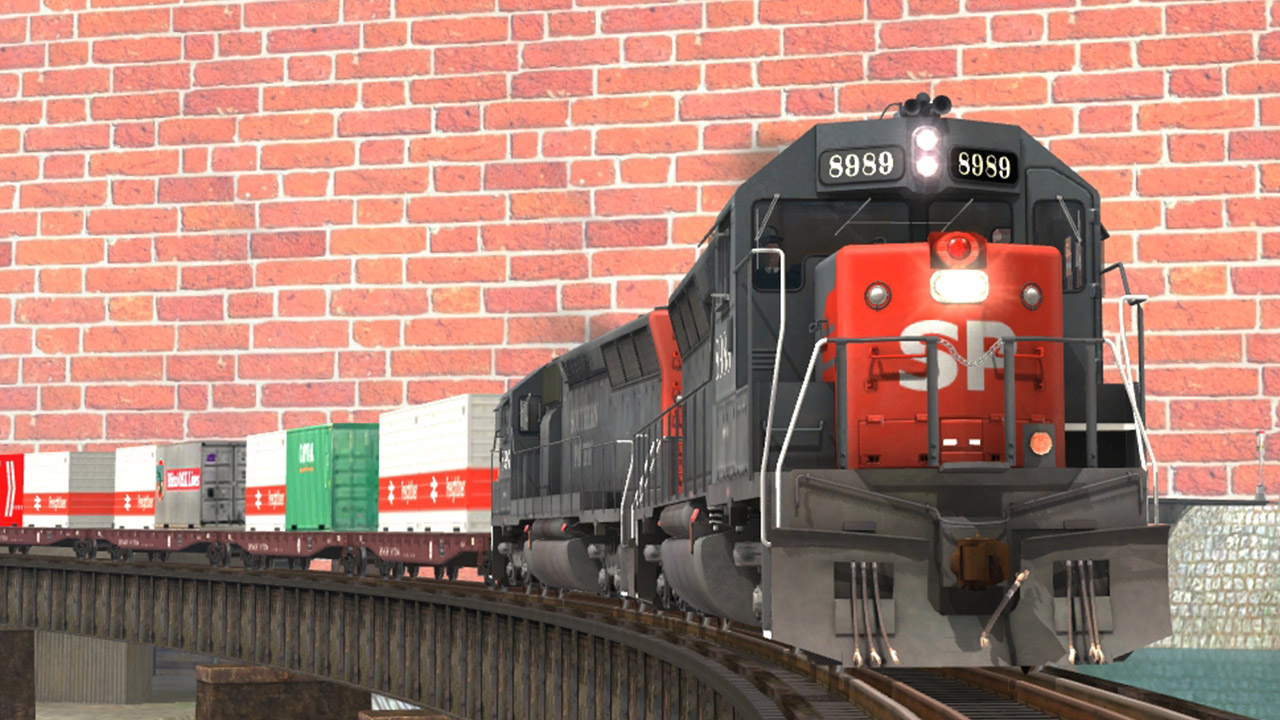 Description
An industrial layout on an industrial scale!
The Port Zyd & Fulazturn Railroad represents a busy and thriving railroad serving a large harbor and industrial area, moving freight cars around on behalf of a Class 1 railroad. The Class 1 railroad delivers and picks up freight cars at the Transfer Yard.
The route has many elevated sections and flyovers, and many interactive industries, permitting the use of most types of interactive freight cars. There is a small locomotive depot for both diesel and steam locomotives, and a MoW yard. Lighting is provided for night time operations..
Route Creator: philskene
Sessions:
Container to the cityx

Harbor train

Oil Empire
Content:


ATSF GP60M

ATSF SD45

SP SD45

Rolling Stock = 11 vehicles

Over 200 additional scenery assets
COMMENTAIRES DES UTILISATEURS (0)