Vidéos, images, description
Description
Please Note: Beat Your Meat is a controller only game and not compatible with keyboard and mouseGET YOUR CHOPS WITH BEAT YOUR MEAT!
Beat Your Meat is a party game where you and your friends battle it out to be the BOSS HOG!
Collect meat to grow big and strong, in the fattest pig game mode the biggest pig wins!
Duke it out on the field in Pigskin, a team based sportsball game!
And more gamemodes to come!
So what are you waiting for? Grab a meat tenderiser and get to tenderising!

BE FASHIONABLE!
We all like a bit of style, that's why you'll be able to customise your pigs outfit before you play! Pick from a wide variety of hats and clothes so you can take out your enemies in style!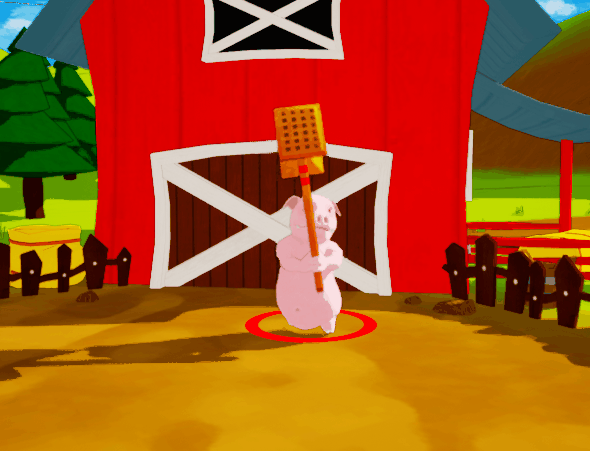 BE POWERFUL!
With a variety of power ups you can dominate the arena using such powers as the Meateor or Meatspin.
Pork out for Beat Your Meat! You won't be disappointed!
Features
4 Peaceful levels, just waiting for you to begin the cartoon chaos!

3 Gamemodes! 3 ways to dominate your opponents!

40+ Customisation options, choose from a variety of outfits!

10+ Powerups, more ways to bring hammageddon down upon your foes!
COMMENTAIRES DES UTILISATEURS (0)