Vidéos, images, description
Description
WHISKEY & ZOMBIES
is a story-driven beat'em up with a little bit of strategy needed. It's a top-down, local multiplayer set in the swamplands of Louisiana during the Zombie Apocalypse where it turns out only the local whiskey moonshine is strong enough to kill the zombie virus.
The survival of the human race now rests on one southern family - the McCreary's, a bunch of permadrunk, bootlegging rednecks that all hate each other. They must now traverse southern back-country Americana and reach the source of the cure - their illegal moonshine still deep in the Louisiana swamplands.
Play as one of the McCreary, either in solo play or with up to 3 friends, and try and get them home to safety. Getting here, however, will not be easy as you must scavenge for supplies, come up with clever solutions for problems, and of course, punching your way through the hordes of the undead just waiting to munch on your bite-sized thinking-noodle. The main trick to staying alive is to make sure the zombie virus does not. To kill the virus, you need a steady supply of whiskey moonshine. Surviving the apocalypse is easy - just
Drink, Fight, and Stay Alive
.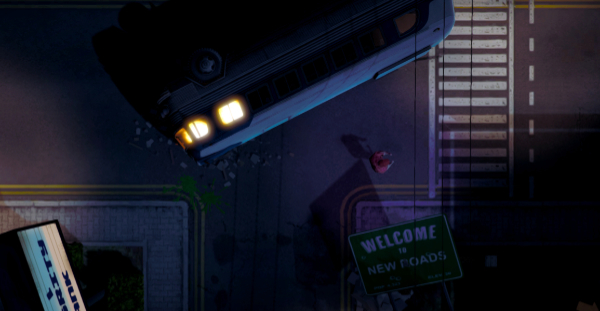 In each level, you will need to scavenge for weapons, find a vehicle (and get it to work), and find bottles of whiskey to stay ahead of the virus. Most importantly, you will need to find crates of whiskey so you can survive the journey ahead. You might even have to make the moonshine yourself by getting a local still up and running. And then you have to keep going
Remember. Keep drinking the whiskey moonshine. Do. Not. Run. Out. Without the foul strength in the local moonshine whiskey, you WILL become a member of the undead clan. Word to the wise, however, the drunker you are, the safer you are -- BUT it will also effect your balance, speed, and accuracy. Depending on which one of the McCrearys is your character, the result may differ in different ways. For example, if you face a sneaky-beaky situation, getting drunk as Hank and you may get an unwanted drunken, belligerent rant.
Certain things may require more accuracy or speed which may mean that you, or a team member, might have to get sober and risk turning into a Zombie.
If you do run out of whiskey and suddenly brains come on your menu, fret not fren. If another McCreary is still among the living, they can turn you back into the reckless, drunk redneck you were - simply by risking everything and giving you a large dose of whiskey moonshine. It takes time to recover fully, so make sure you work together and are able to defend your position.
And remember to not shoot your family members, no matter how much they might annoy you. Or do, if you want their weapons or whiskey. It is the apocalypse after all, and we don't really care.
The game supports up to one player on Keyboard and Mouse. To play with friends, you will need additional controllers. In multiplayer, and you don't have enough controllers, the first player will be assigned the keyboard and mouse.
COMMENTAIRES DES UTILISATEURS (0)