Vidéos, images, description
Description
Discount During Early Access!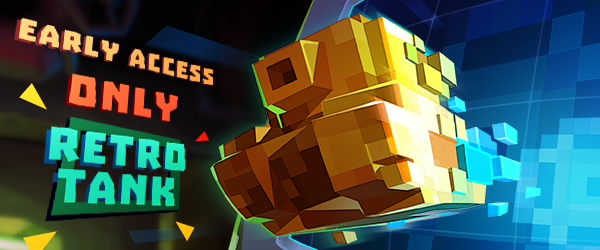 Special RETRO TANK for anyone purchase during Early Access!!

A reinterpretation of classic game with latest game modes!
Up to 10 people can meet online and battle it out.
Fast pace action and interesting enhance system.
Support both Game pad and Keyboard.
New modes, map, tanks are coming!
Single Battle Mode.
Join! Battle everyone, be a sole survivor!


Duo Battle Mode.
Join with friend! Battle other teams! Revive each other!


Collect and Unlock
Use gold from the game to unlock different parts to decorate!


Now let the tank battle begins!
Contact Us
COMMENTAIRES DES UTILISATEURS (0)