Vidéos, images, description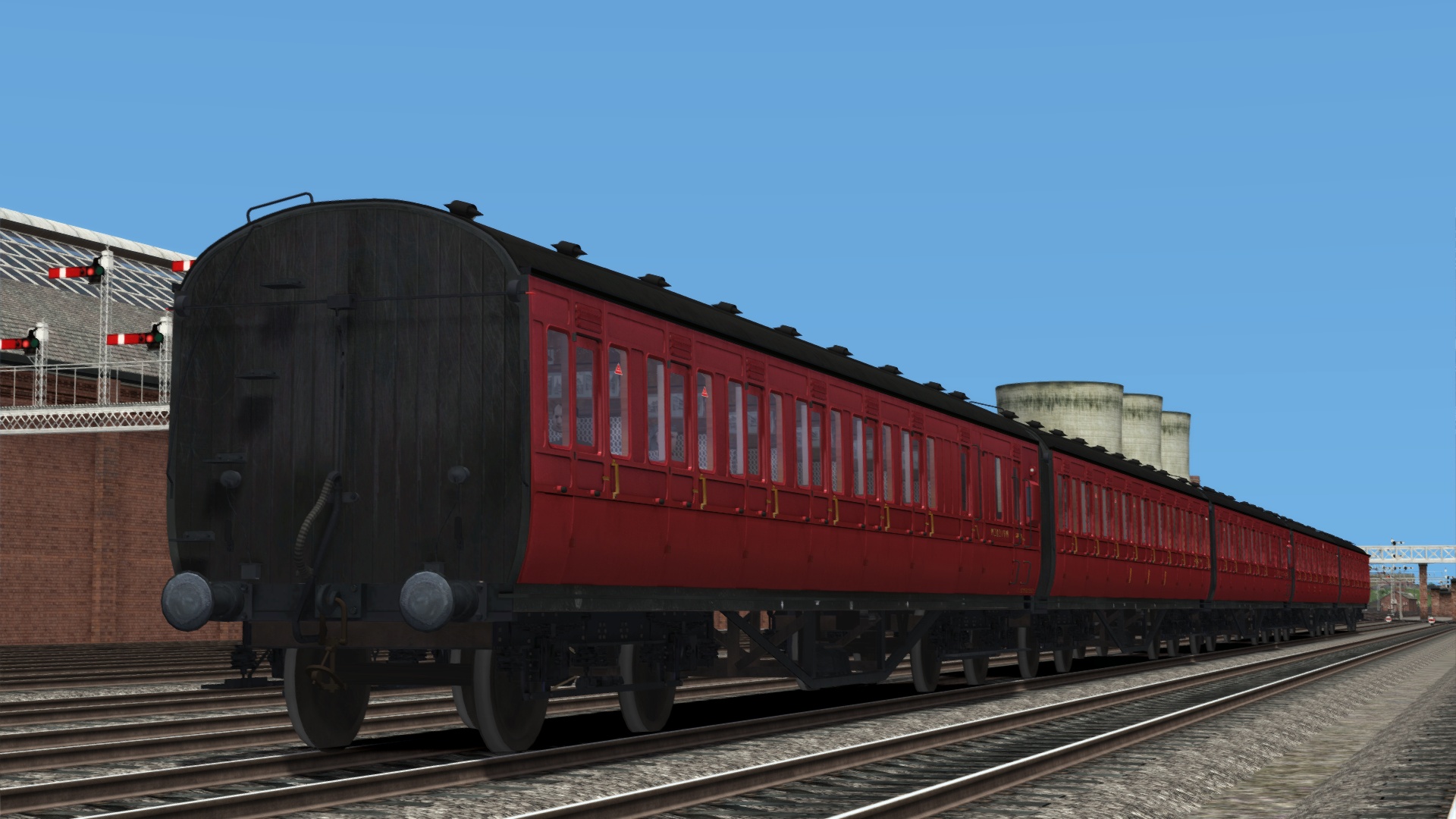 Description
From the inception of the LMS Railway, the design and build of coaches followed a standardised pattern and many of the various types of coaches were built to suit the various services and needs of the railway.
The general styling of LMS Period I coaches followed much the same ideas which were used throughout Britain. They were wooden framed and panelled, had a fully beaded body with a semi-elliptical roof, with doors to all compartments of side-corridor coaches, and were mounted on a steel underframe derived from the final Midland Railway design. Window ventilation was mainly by droplight and roof ventilators were generally of the torpedo type. Most coaches ran on two four-wheel bogies which were of a single bolster design, which hardly changed for the whole of the company's life, and all coaches except kitchen cars were electrically lit and fitted with vacuum brake as standard.
Certain characteristic Midland Railway features were incorporated in the design of early LMS coaches which distinguished them from those of other lines. The LMS company introduced a considerable quantity of conventional coaches which were comfortable and were extremely attractive in the fully panelled and beaded style, even with their later BR Maroon paint scheme.
Included Content
The LMS Period 1 Non-Corridor Coach Pack is a faithful recreation of these wonderfully-characterful vehicles as they appeared in their operational era, and features the BR Maroon livery and the following vehicles:
Brake Third

Composite

Lavatory Brake Third

Lavatory Composite

Lavatory First

Third
Scenarios that may feature these coaches can be found on the Steam Workshop online and in-game. Train Simulator's Steam Workshop scenarios are free and easy to download, adding many more hours of exciting gameplay. With scenarios being added daily, why don't you check it out now!
Click here for Steam Workshop scenarios.
COMMENTAIRES DES UTILISATEURS (0)