Vidéos, images, description
Description
Robots wearing ultra customizable armor and weaponry, compete in various setups, casual brawl to hardcore esports. Solo, co-op or as a team.
Realtime physics-based mechanics, fast paced and 100% serverside.
3 very different Machine Classes with unique stats and abilities are available; team play strategies are many.
Mad Pong
is an arcade ball game. Ultra fast destruction.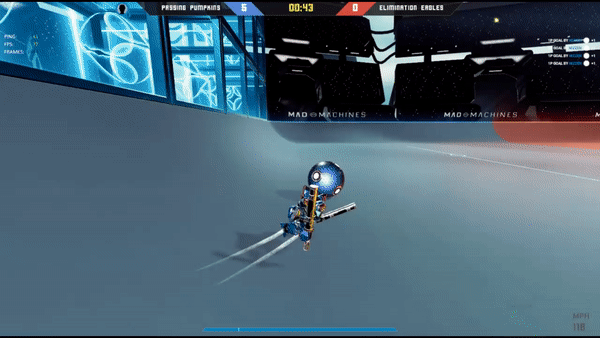 Dedicated Servers & Built for Multiplayer
All's fair in love and brawls.
We are backing the competitive structure of Mad Machines by providing full dedicated servers; competitive integrity and even playing fields are of the utmost importance to us and our players. Currently, Mad Machines has dedicated servers in 4 regions.
Intuitive Movement & Precision
Freedom of combining movement and combat is key. Grounded or aerial, no limits.
Even though being heavy Machines, aerial movement and play is required to advance in skill level.
As an example of the impact precision systems in game modes using a ball;
The ball's trajectory is based on your movement and your swing, to allow for some clean and creative shots.
Mad Ball
is our take on a hardcore esports game mode, inspired by bat- and close contact sports.
High pace, intense and very frustrating.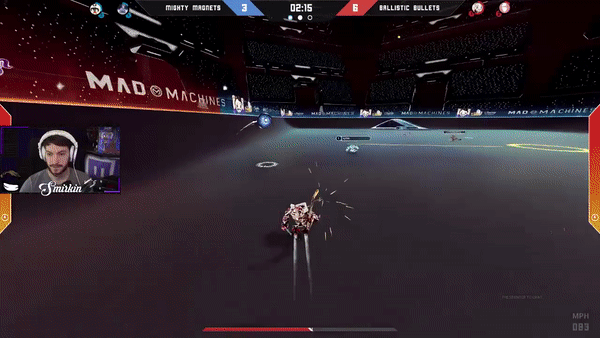 Customization
You are rewarded through xp and unlock items! To take full advantage of this, you can buy the Full Version and customize all your Robots!
The Arena
Surrounded by an audience, you will find several arena and map designs fitting the different disciplines.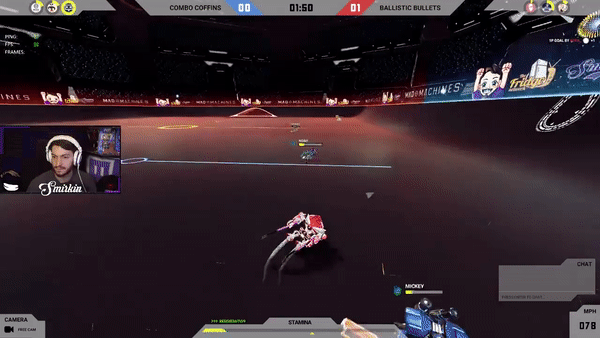 Stamina
This is your main ressource in Mad Machines. Hit and tackle your enemies to remove their Stamina and get an advantage.
The free and combinational movement provides many ways for doing tricks and setups, but it requires stamina.
Community Driven & Constantly Upgrading
Mad Machines is constantly evolving, spurred onward by the feedback we receive directly from our community.
Practice
options are many. Train with friends, bots and lots of balls!
You can even play several solo modes with own leaderboards.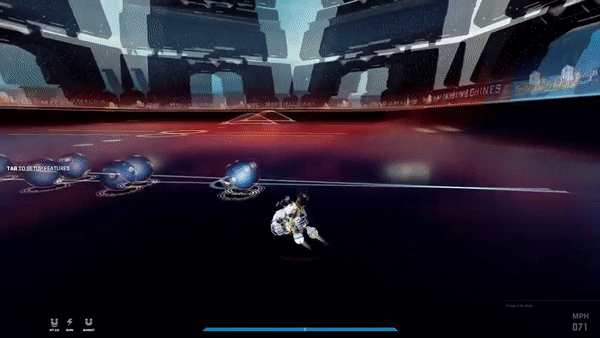 Here's a little taste of what's to come throughout our Early Access development in 2019…
Game modes:
Mad.io
Mad Rugby
Mad Cubes
Mad Tennis
June 2019
- Season ZERO Starts
- New DLC including 3 characters and unlocks
- Rewards & In-Game Standings for Community Tournaments
September 2019
- End of Season ZERO
- New Limited Grease Pack (Season 1)
- Season ZERO Ranked Rewards
- End of Ranked Season ZERO Rewards
If you would like to shape the future of Mad Machines, join our Discord server and talk with us!
The balls are in your court now.
COMMENTAIRES DES UTILISATEURS (0)