Vidéos, images, description
Description
MAZE
is a maze exploration game. You will solve the puzzles in mazes of different styles and eventually reach the End Point of the maze. Randomly dynamically generated maze paths and triggers will bring near-infinite playability to you.
There are no exciting battles, no moving stories and no complicated strategies in
MAZE
. It only brings pure and interesting maze exploring experience to you. You will walk, collect and solve in the distinctive maze.
Mazes of Very Different Styles
Each unique maze will bring you a surprise again and again, each new maze has a completely different picture performance and characteristics.
Unlock new mazes in the game, explore the maze of very different styles, and find your favorite mazes.

Random Generated Maze Paths
Every time you enter a new maze, the maze randomly generates new endpoint, paths and triggers. You'll find it hard to find the exact same maze.
There is no replay in
MAZE
, because every maze will only appear once.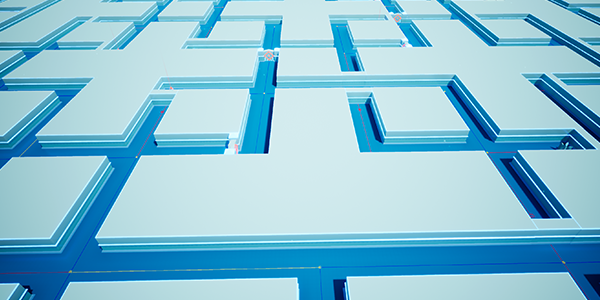 Unlock Triggers and Reach the End Point
In the adventure mode of
MAZE
, there will be a variety of randomly distributed obstacles blocking your way to the destination, and there will also be randomly generated rewards waiting for you to get them.
Explore, solve and collect in the adventure mode, and finally reach the End Point.

Racing for Seconds, Collect Treasures
In the treasure mode of
MAZE
, you need to collect as many treasures as possible and send them back to the starting point in a limited time.
Deep into the maze for treasures, overcoming obstacles and challenges and get great rewards. The maze itself will be your biggest challenge to back to the starting point.

Grow, Unlock and Challenge
The maze will grow as you explore, upgrade maze, you will face greater challenges in the maze and get more rewards. Growing-up maze will eventually give you a totally different exploration experience than you did initially.

Subsequent Updates
During Early-Access, new mazes will be added as quickly as possible (Four mazes with new puzzles are expected to be added per month), and strive to finally let you experience more immersive maze exploration in virtual reality devices. All of these subsequent updates will be completely free until the game leaves Early-Access.

Developer's Words
I spent four months alone developing my child,
MAZE
, to the point where it was enough for the player to experience. It is nearing completion and is about to be released. It doesn't matter how many players like it or how many players reject it, because I am the first player of
MAZE
. I can experience the joy of being a player in
MAZE
, so I can insist on making it and making it perfect.
In the future, every game I put into real effort and emotion will be my child, I will love them, let them grow, and do everything I can to protect them from being tarnished.
Thanks for watching my game!
COMMENTAIRES DES UTILISATEURS (0)