Vidéos, images, description
Description
PRESENTATION
Discover new generals, new troops, new challenges and... new strategies!
With this DLC, unleash the power of God Mode and play from the start with all the Generals available in the game or a themed party.
The game plays identically but instead of getting your Generals one after the other, you get your full party of 9 from the start and it never changes.
Aside from the "All Generals" options, you can play the following themed party:
Great 9

Rare 9

War 9

Worst (?) 9
This DLC is a fantastic way to play from the start powerful Generals that you'd only get at the end otherwise.
Oculus the Harpy and his 3 elementals (fire, water and wind)

Kayzer the Dark Knight and the most destructive power on the planet!

Orianne the invincible demon

Iris the Lady spider
Also play from the start unusual armies such as spiders, zombies, succubuses and more!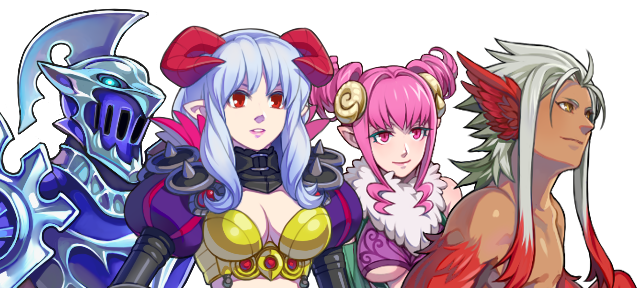 HINTS
Make sure to go to "Manage Armies" in the first castle and select all your Generals.

Use your spells economically, otherwise you might run out of MP before you can win all the waves

Balance out your experience, try to spare the fights evenly, don't leave behind any general
How to find the guide
From your computer, go to:
C:\Program Files (x86)\Steam\steamapps\common
Then select the game folder.
Or directly from the Steam Client, first right-click on the game, then select:
Properties > Local Files > Browse Local Files
EXAMPLE

COMMENTAIRES DES UTILISATEURS (0)