Vidéos, images, description
Description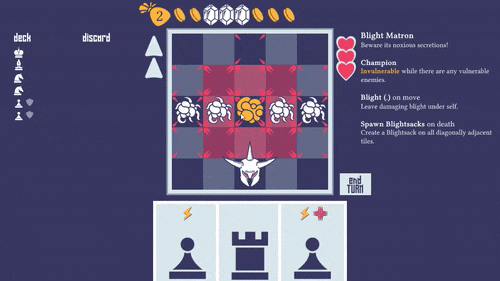 Pawnbarian is a quick-playing rogue-like puzzler that embodies the "easy to pick up, hard to master" mantra.
You'll maneuver through hordes of enemies using chess moves, hacking and slashing your way to victory.
Careful strategy, playing around all sorts of statuses and traits, and some light deck-building will help you along the way through this unforgiving dungeon crawl. For treasure and glory!
Pawnbarian is an expanded reimagining of a critically-acclaimed 7 Day Roguelike game jam entry.
COMMENTAIRES DES UTILISATEURS (0)