Vidéos, images, description
Description
TORINTO is a Run 'N Gun, can play up to 2 players, with frantic levels and chaotic situations, the player has to beat all enemies and collect flags in order to score at the end of each phase, when dying all collected flags are lost. .
At death the player can sacrifice his score points to continue and try one more time.
TORINTO is a kingdom dominated by an oppressing wizard called "MALZER", it has stolen the hearts of all the inhabitants of this kingdom, but a couple of heroes have a very strong bond with each other preventing the magician's magic from affecting them, and together they fought to defeat this enemy and return hearts to the kingdom.
Torinto will test if you have the ability to save your oppressor's kingdom.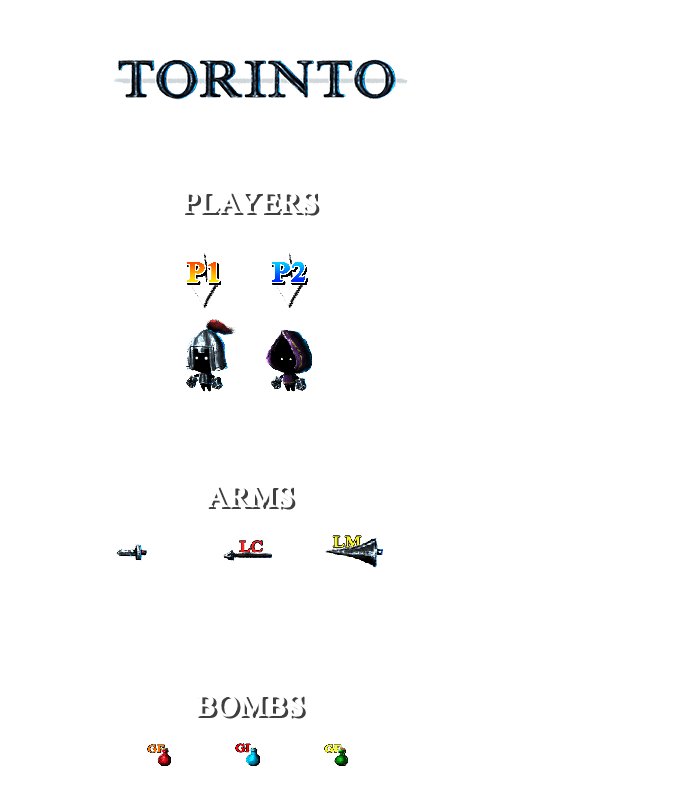 COMMENTAIRES DES UTILISATEURS (0)