Vidéos, images, description
Description
PSX, A humoristic, insane procedural shooter, to keep you entertained for days!
Use the X Maneuver, a powerful dash, to kill enemies, dodge bullets, pickup random bonuses and much more!
Colorful characters, full of personality, surreal situations, ridiculous cosmic horror!
Get personal with your enemies! Don't be afraid to get closer! It's better to get physical and go there to tell 'em a thing or two!
​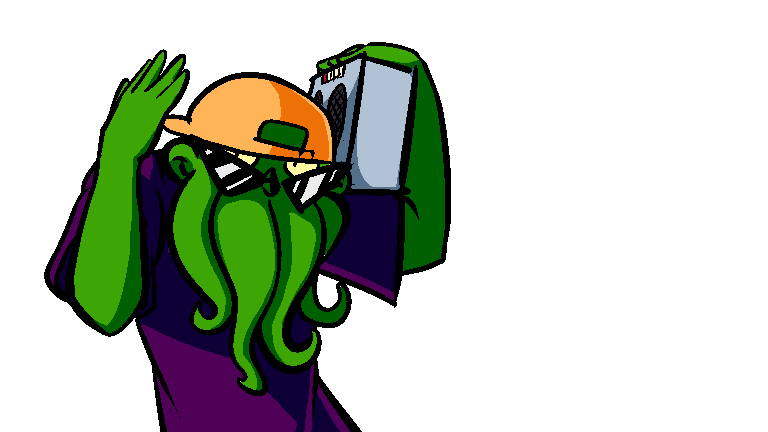 Features
- Swagthulhu!
- "Difficult but Fair" action! All the danger is well telegraphed!
- Souls-Like Dodge-Roll, with more than one function!
- You can crash your ship right in the enemy's face, and you will be the one who comes out unharmed!
- High Replayability thanks to the procedural generation!
- Absurd Powerups, that will transform your spaceship in a dangerous killing machine!
- Surreal and funny situations, enemies, and bosses!
- 16-Bit graphics with a modern twist! Pumped effects and screen shake!
- Magnificently crafted chiptune by Sinoryu.
- Improve your reflexes match after match, without ever getting frustrated!
- Truly, the D.souls of Shoot 'Em Ups!
COMMENTAIRES DES UTILISATEURS (0)