Vidéos, images, description
Description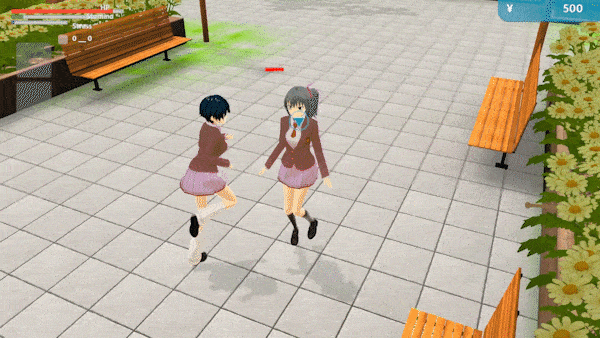 College life is not an easy one, especially when you study in provincial establishment for tough teenage girls. Clubs are more like gangs consisting of pretty-looking bullies, student council performs duties of big Brother watching and making the rules. There is also a bunch of rebels called Sakuban who will probably involve you in some troubles.
Mio Shinai is a loner, an ordinary discouraged student. To put it mildly, school days do not cause her any delight. No friends, no motivation, only a relative sense of peace, secured by her own fists. But one day everything changes when a foreign student Anne breaks into Mio's world. The hyperactive blonde works like a magnet for all sorts of troubles, and Mio is forced to resolve them.
Clumsy naive Annie - will she cause a destruction of local stability or become a ray of light in this gloomy reality.
Features:
Furious action combined with a visual novel.

Dramatic story about forming bonds.

Advanced combat system.

Humor you will definitely like.
COMMENTAIRES DES UTILISATEURS (0)