Vidéos, images, description
Description

FIREWORKS MANIA is a sandbox game where you can play around with fireworks.
Have fun sending a rocket down the street or setup beautiful firework displays and enjoy the visuals and sounds.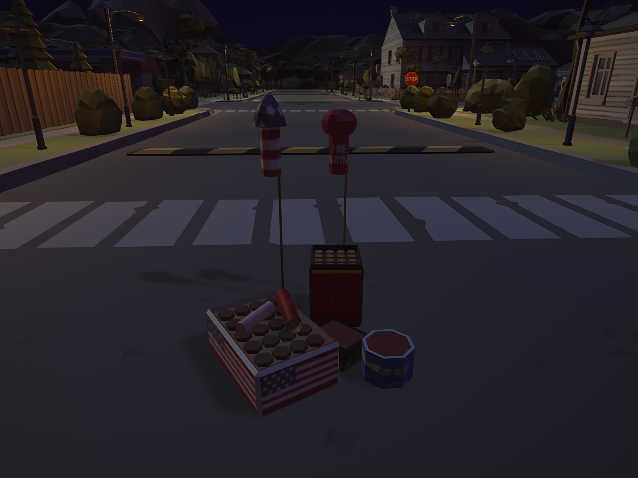 Features
Firework types
Rockets

Batteries

Firecrackers
Effects
Camera Shake when you get too close to an exploding piece of fireworks, so simulate shockwave

Realistic sound delay on explosion sounds, so like in reallife you see the flash and then comes the sound delayed, depending on how far you are from the explosion. Fun fact, sound travels 343 m/s through air - I know now

When an explosion occurs, depending on the size of it, it will impact other physics object near by and push them away.

Exploding fireworks close to other firework might ignite these - chain reactions like this can quickly create a beautiful (unintented) firework show - and if you are standing in the middle of it, you really feel the shockwave forces!
Real firework sound effects in high quality. The game is best played with headphones to really enjoy and feel the sound effects.
Still early
As of July 2019 the game is still in a very early prototype phase and content is subject to change.
Therefore please follow and wishlist the game to get updates.
Note about the game name
"
Fireworks Mania
" is a working title and might not end up being the final name of the game.
COMMENTAIRES DES UTILISATEURS (0)