Vidéos, images, description
Description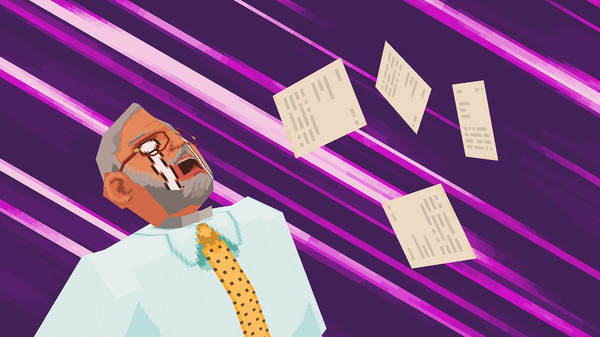 In a world where the word "No!" has been virtually banished, you start an internship in a company run by arrogant people. Everyone is convinced that the value of a person is defined only by their professional experience. And of course, you only get these through regular "Yes!" – saying!
After being bullied by colleagues and supervisors and used as a "yes"-puppet, you'll find an old self-help tape titled Say No! More. In addition to the helpful hints from Coach, the "No!"-expert, driving songs motivate you to finally say "No!"! By finding more cassettes, your "No!" becomes stronger, louder and bigger! You face your bullies, inspire other employees and finally destroy the evil gang of abusive superiors and CEOs.
But despite all this confidence and strength: Will you be able to say "No!" to your best friend?

Single-Player One-Button-Game on Rails

Choose how to say No!: Heated No! Cold No! Lazy No! Wacky No!

Charge your No! for bigger effect!

Irritate your colleagues! Laugh at them! Clap at them! Hmmm at them! Make them feel you listen to them, but sarcastically!

Say No! in many different languages!

Customize your character!

Fight mean colleagues, supervisors and bosses!

Make friends in your lunchbreak!

Laugh out loud because this game is very funny!

And learn to say No! more
COMMENTAIRES DES UTILISATEURS (0)