Vidéos, images, description
Description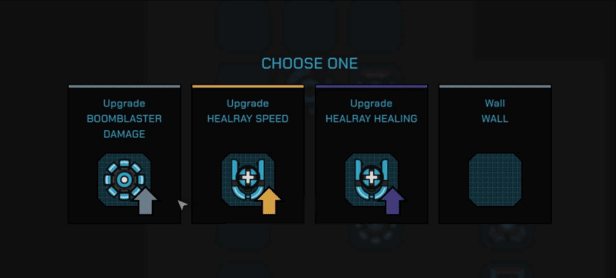 A roguelike tower defense game with a dash of deckbuilding.
Survive fifty waves without losing your core. Choose a reward, update your build, survive the next wave, repeat. Draft a winning combination of walls, towers, abilities, upgrades and modules and defend your core to the end!
Choice overload, in a good way
Rewards in Core Defense come in three rarities: common, uncommon and rare. Aside from additional walls to extend your maze, you will get to choose up to seven towers and abilities per run. Once you have a tower or ability, you will start rolling upgrades for these in future rewards.
The icing on the cake
And to top it all off you can get core modules as rewards which shake things up by granting global bonuses, more rewards to choose from, extra rerolls and the like. Core modules don't roll as often in normal rewards, but boss waves are guaranteed to roll only core modules as rewards.
Features
Permadeath: Your decisions count!

Replayable: Each run is unique through randomized waves and rewards.

Short sessions: one run takes about an hour.

Hit me: High base difficulty and extra difficulty levels.

Highscore Cards: detailed run statistics.

Achievements: Gotta catch 'em all!
COMMENTAIRES DES UTILISATEURS (0)