Vidéos, images, description
Description
The Elves have broken the pact and attacked without reason or warning. You must gather your army and push the enemy back before they pillage and burn your kingdom. You must use the terrain, fog and enemy weaknesses to your advantage in this turn-based 3D strategy game.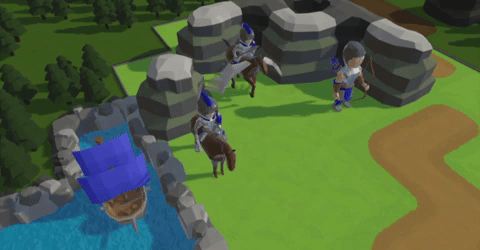 Key Features:
Strategize & defeat your foe: Using the terrain, fog of war and enemy unit weaknesses to your advantage you must defeat all the enemies or capture their headquarters to win the battle.

Build your army: Capture barracks', docks and skyports to create ally units and strengthen your army.

Command your forces: As you progress you'll unlock unique commanding officers each of which have their own unique unit abilities and passive powers. Utillizing each of them and their unique talents is vital to victory.


COMMENTAIRES DES UTILISATEURS (0)