Vidéos, images, description
Description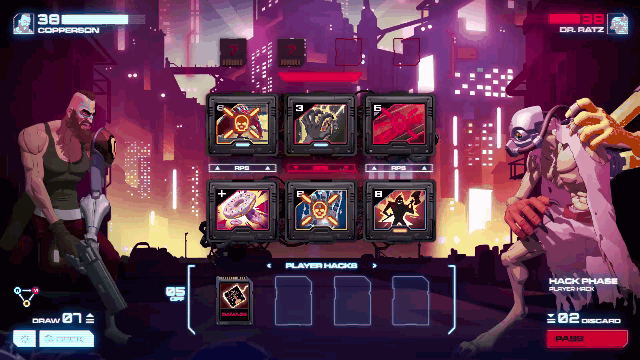 Most of us live with the notion that future technology will solve most of the world's problems, but that is not always the case, Welcome to Haxity.
Fight head-to-head in fast-paced card battles in this cyberpunk, roguelite deck-builder. Experience the ever-changing cityscape, while you draft, punch and hack your way through a horde of other players. Will you be the one to conquer the streets of Haxity?
Slot
your moves and plan the attack
Hack
the outcome and outsmart your opponent
Execute
your strategy and unleash your combos

Features:
Fight online: Always jacked into the net, take the fight online in matchmaked PvP, challenge your friends directly or crush the AI.

Dynamic Deck building: Draft your cards and build powerful combos and synergies. Each fighter have their own unique cards and playstyles for you to discover.

Procedurally generated city: Haxity is the city that never stop changing. Every new run is a different experience. Play with the hand you're dealt against other players in the same situation. Draft, adapt and overcome.

Card combat: A unique fast-paced combat system where you have to plan, respond, bluff and adapt to succeed, will you be the one to land the final blow?

Modifications and cybernetics: What would a cyberpunk world be without tons of customization options. Discover different mods and cybernetics during your journey to strengthen your fighter.

Campaign mode: Navigate the streets of Haxity in a roguelite run and see how far you can go.

Versus: Fine-tune your deck in an intense match vs. a single opponent.

Premium Gameplay: No cardpacks! No lootboxes! No pay-to-win! No bullshit!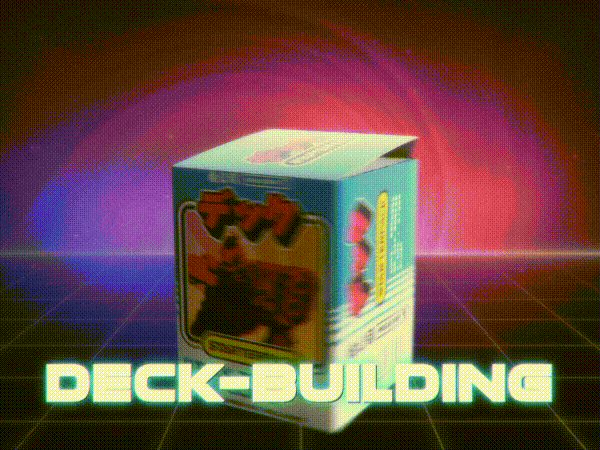 COMMENTAIRES DES UTILISATEURS (0)