Vidéos, images, description
Description
Prepare to ride the waves and save the cosmos in Wavey The Rocket!
Play as Wavey, the chillest sentient rocket who's on a journey through the most dangerous and bizarre reaches of the universe to battle against his ultimate foe and the worst corporation this side of the galaxy, Evil².
After committing the most atrocious offence the universe has ever witnessed, removing the fizz from Wavey's favourite soda, Evil² shows it's true corporate agenda by threatening to destroy the Moon; Wavey's mentor and best friend.
Utilize Wavey's unique movement style to reach the end of tricky and puzzling levels, all handcrafted to test your skills and your score multiplier. Make sure you grab every Gem and Whirl in each level to unlock Grandmaster Mode!
Be absorbed into Wavey's wild world with fully detailed 3D levels, ranging from the Galactic Tombs to the beautiful neon lit Arcade City, while relaxing to an old school funk soundtrack like you've never heard before.
LEVELS! LOTS OF LEVELS!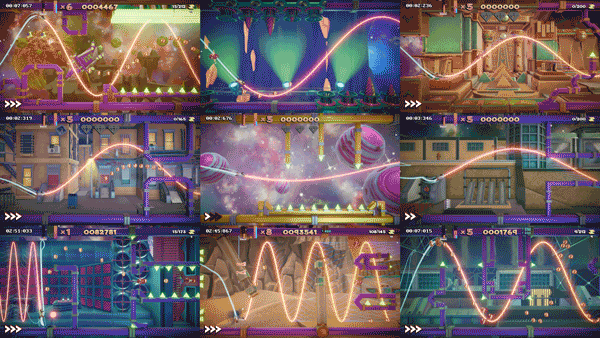 Explore the universe with over 80 levels with full 3D backgrounds. Boss levels, Grandmaster Mode, and a fully rad HUB world!
WILD MOVES!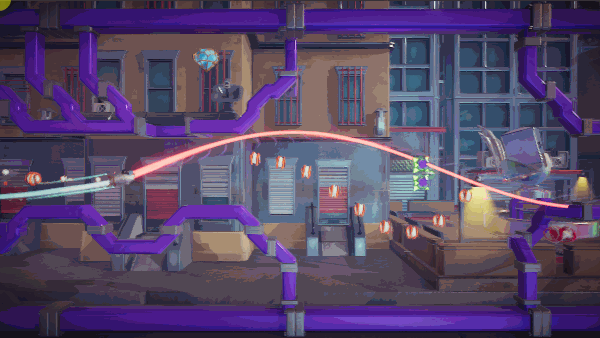 Control Wavey by changing the waves that he rides on. Adjust the height and width of your wave to make it go faster, slower, even turn the tables and go backwards! Grabbing all the hard-to-reach collectables in each level won't be an easy ride.
GROOVIN' SOUNDTRACK!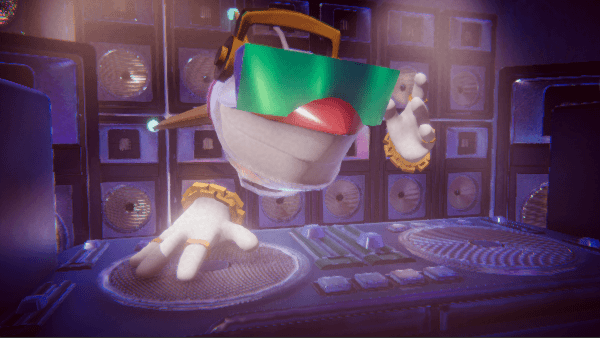 Bop your head to the smoothest funk soundtrack, uniquely created by Tom The Music Man!
COMMENTAIRES DES UTILISATEURS (0)