Vidéos, images, description
Description
Thunder Kid is back
in this Low-Poly 3D Run'n'Gun Platforming Action Game!
The scattered remnants of the Robot Empire have been reunifying under a mysterious banner and kidnapping humans from cities across North America. Thunder Kid is on a mission to rescue them and defeat the mastermind behind the robot attacks.
Run, jump and shoot your way through multiple environments including cities, swamps, deserts and an aerial armada! Battle colorful enemies and fearsome bosses! Pure retro-style action!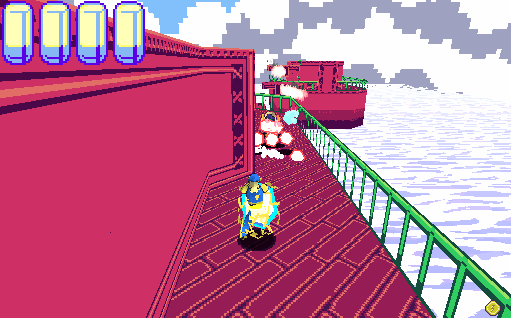 COMMENTAIRES DES UTILISATEURS (0)