Vidéos, images, description
Description
Realm Hacker is a game based on cyber worlds and hackers, allowing you to manipulate characters while building blocks, while using dexterous movement to pass the game level.
In addition to the general movement, jumping, climbing, and shooting, the character operated by you, the hacker, also has several special abilities, including building, destruction, tampering, and infiltration "Information Blocks" in the game.
In the game, you can use the building ability of hackers to create "Information Blocks", not just one. You can continuously build multiple information blocks that function as walls, floors, or bridges in the level. Space mobility and survivability have been greatly improved. And change the movement cycle and action of the enemy NPC.
The game also has collection and achievement elements. Collect a considerable amount of four virtual items hidden in "Information Blocks" in the level. You can exchange items, avatar characters, and enable special game modes in the workshop of the game. There are 3 badges in each level in the game, which can be obtained separately after meeting certain conditions.Try to get all the badges in the game!
Your action effects during the game will accumulate, and every building, destruction, and interaction will affect the level. Every time you enter the game, you will feel fresh. Not only that, with the accumulation of game experience, your ability to manipulate characters and the ability to solve level problems will gradually improve, and bring a sense of accomplishment.
Try to challenge it and you will be fascinated by this game!!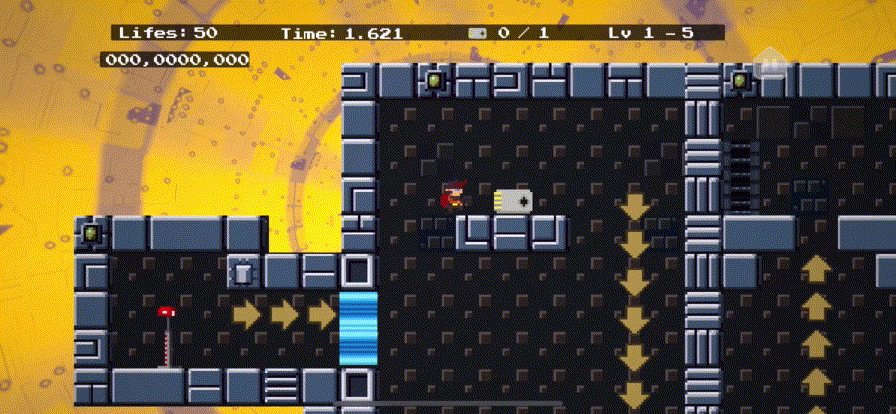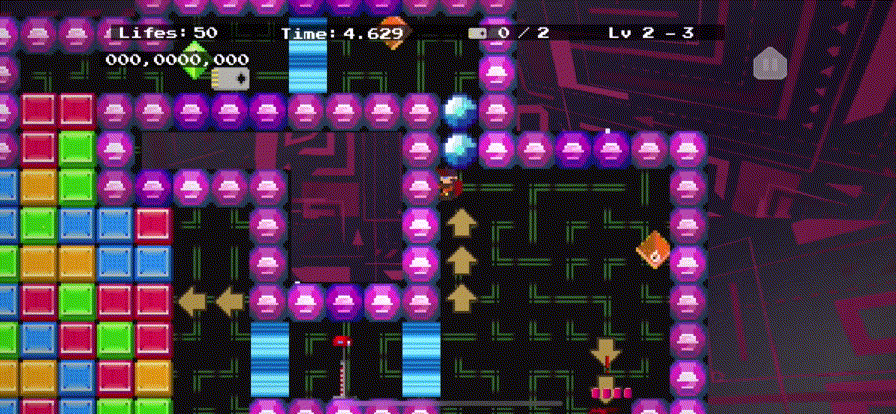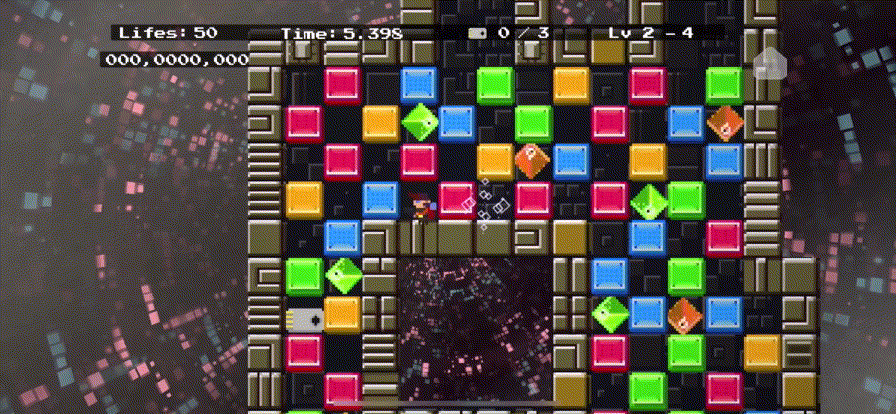 ****************************************************
- Easy to Learn, Hard to Master.
- 60 game levels, from simple entry to complex and huge, diverse challenges are waiting for you.
- Four game modes, including "Master mode", "PI mode", "Shuffle mode" and "99 mode", provide more game depth to explore. (You can use the acquired items to unlock these modes in the game from Main Menu->Work Shop->System. )
- Collect items as the challenge progresses, gradually unlock new levels, new character appearances, new game modes, and play games at your own pace!
****************************************************
COMMENTAIRES DES UTILISATEURS (0)