Vidéos, images, description
Description
Where did this come from?
04/22/2020
And in today's diary entry... I'm finally making it public. I'm hoping someone out there finds what they're looking for in this game. Something fun and
engaging but also personal
and meaningful, too. I developed it solo in the months after a pretty difficult Summer to
help me make sense of what was happening in my life.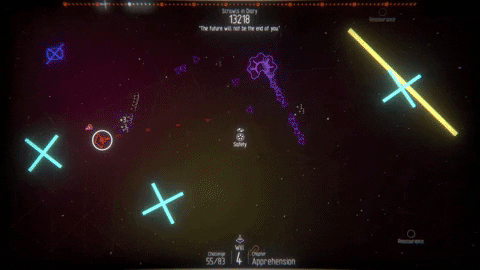 My brother
Alaric Qin
really helped a lot with that (and also composed the awesome music). Anyway, this game's full of
messages I wish I could have told myself
at the time, and hopefully, messages that can empower someone else too. And I wanted a way to connect with my friends, so I made it so you can play with
up to 8 of your buddies
(including you).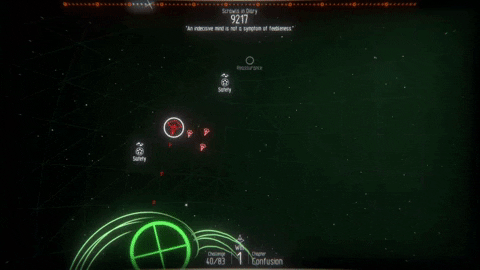 It's not perfect, but then again, nothing ever is.
It can get a little tough at times, but so can life.
It's a modest haiku of a game I tried to pack with
as much heart as I could.
I hope those of us who enjoy
a good challenge
and like to mull over our feelings through games every now and then can have a good time with it. My deepest gratitude to you if you picked this up. I'll stop rambling now. <3
Hang in there.
Remember,
you're not alone.-Nick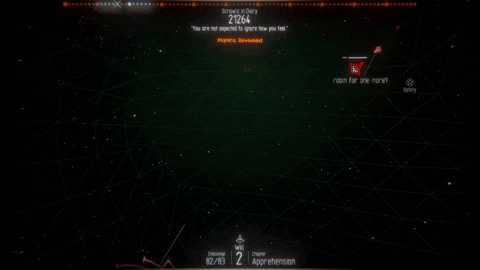 You can do these things:
Confront geometric abstractions of your feelings.

Cooperate locally with up to 8 friends.

Work through increasingly difficult waves of challenges.

Rewrite negative thoughts into positive mantras.

Acquire allies through the mantras you reveal during your journey.

Create chains of allies to help you work through your emotions.

Face a variety of mini-bosses as you overcome challenges.

Find five different types of affirmations to empower you along the way.

Reveal meaningful epigraphs, footnotes, and more in your "Nebulatic Diary."
COMMENTAIRES DES UTILISATEURS (0)