Vidéos, images, description
Description
Hadean Tactics is a deckbuilding autobattler with roguelike elements. Choose a Hero, build your deck, go against monsters, and forge your own path down to the bottom of the underworld to defeat the lord of demons!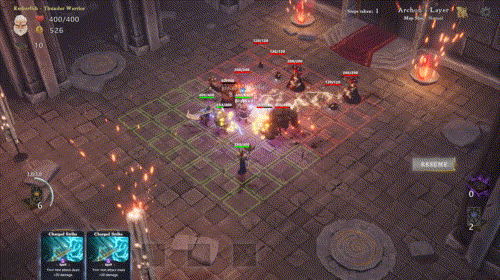 With procedurally-generated paths, an assortment of game changing relics, and an unique battle system that combines the control of deckbuilding and the excitement of autobattlers, no run of Hadean Tactics is ever the same.
The heat of battle
Fight a selection of enemies, from the lowest minions up to the overlord himself. Each battle will offer a different combination of enemies and a different challenge. Place your Hero on the board, use cards to determine their actions in real-time, pause whenever you want to, and guide them to victory.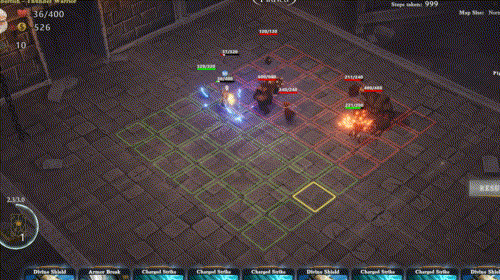 A selection of Heroes
Each Hero will offer a different playstyle and different cards to start with and to discover along your journey. You might even find different Heroes to recruit during the game and expand your abilities.
Dynamic maps
Explore the procedurally-generated paths as much as you want, in the order you want, but be warned - the more rooms you visit, the greater the challenges you'll encounter.
Unlockable artifacts
Each run can unlock new Heroes, relics, cards, and more, expanding your game and giving you something new to discover everytime you play.
Mysterious events
Find many events throughout the game that can help you become stronger by playing mini-games, making choices and bets, and more. Discover more about the history of the world, and get powerful rewards to help you on your journey.
COMMENTAIRES DES UTILISATEURS (0)