Vidéos, images, description
Description
Enter Johann Weiss. An average german with somehow access to firearms, and his sister Joanna. One day, he was minding his own business when all of a sudden, his sister gets kidnapped! The LaVey Order has taken her hostage within the Church of Satan to sacrifice her and summon Hell on Earth! Their leader, Behemoth LaVey, awaits in his lair for you to face him. Will you save your sister AND the world? Only your skill and agility will prove it so.
In Johann Weiss, you're the eponymous Christian ass-kicker who was minding his own business in his home in Berlin when, all of a sudden, your sister Joanna Weiss has been captured by The LaVey Order, a satanic cult whose gonna sacrifice her to summon Hell on Earth. You must stop Behemoth LaVey, their cult leader, and master, by fighting his hordes of demons and minions throughout the course of 4 episodes.
Johann Weiss is the perfect combination between the style and difficulty of play of a Metroidvania with the style of the first two Duke Nukem games. You'll be wall-jumping your way into Hell as a demon-killing machine.
Featuring:
Four episodes with increasing challenge and full of action

A challenging gameplay full of tricks, traps, and demons to face.

Retro-style graphics in the fashion of the first Duke Nukem games, a true homage to the old DOS action platformers.

Metroidvania style gameplay with wall-jumping and double jumping.

A badass Sound Blaster 16 sounding soundtrack
Will you save your sister and the world from an imminent sacrifice and a demonic invasion? Or will you die trying? LaVey won't make it easy for you, while he sends his hordes of demons and traps unto you. Good luck.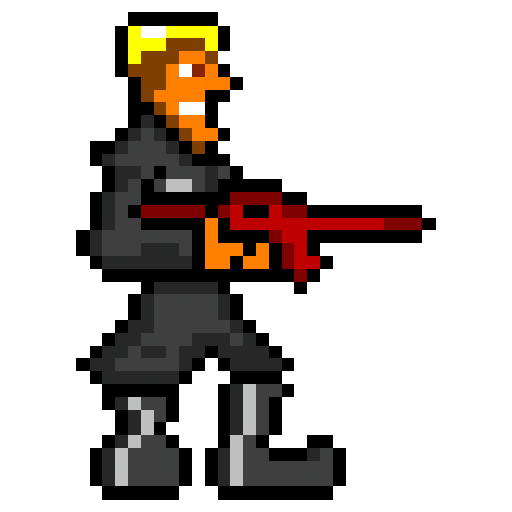 COMMENTAIRES DES UTILISATEURS (0)