Vidéos, images, description
Description
"In space, tech support can't hear you scream"
Lost in Space
Red alert ! Your spaceship is about to explode!
You barely manage to flee aboard an escape pod, an old Medusa Class Space Raft.​ You are now lost in the middle of empty space, left to your own devices in that tin can that may quickly become your tomb. Around you, only a few vital systems are temporarily keeping you away from death. You will need all of them to protect you from the various dangers that lurk beyond your thin hull. Your resources are limited.
Smart use makes all the difference !
Life is Fragile
Humans needs can seem trivial if you live with your feet on the ground and a sky above your head. Natural biospheres provide you with food and water. And any habitable world such as the Earth offers you unlimited amount of breathable oxygen while recycling the CO2 you exhale. The air, there, is neither too hot or too cold while gravity keeps everything from floating away. You usually get all of this without lifting a single finger. But out in space, alone in your pod, where only a thin hull protects you from the void, none of these things are granted, and everything must be hard-earned.
Passivity leads to death !
A Flock of Systems and Components
Technology is tricky. Every system aboard is made of a flock of old components, each having their own function. Many of them are codependent and any damage can trigger a catastrophic chain reaction. A dysfunctional component can sometimes end up more dangerous than none at all! You will need to monitor them, repair them and take entire systems apart to fix others to avoid death before you are eventually rescued.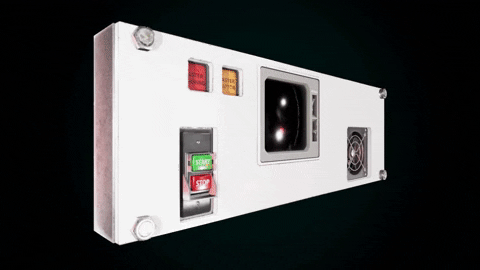 Face Dangerous Space Events
From asteroid fields to supernovas, your escape pod will be subjected to all kind of cosmic events that will have different effects on it's systems, and you. Beware of overloads, heat, radiations or even leaks from space rocks, or you'll end up dead before you can even see it coming!
​Will you achieve the right balance?
"Tin Can is a mostly one man project currently in development. An early access version is planned for release in the next few months.
Do not hesitate to add the game to your wishlist and join us on Discord to get the latest news about Tin Can!"
- William Burke, Tin Can Developer, 3d Artist and Game Designer.
COMMENTAIRES DES UTILISATEURS (0)