Vidéos, images, description
Description
"A letter to you" centers around a mysterious protagonist, suffering from amnesia and anxiety, without remembering who he is or how he got to the place where the action of the game takes place, respectively a huge and strange mansion.
A stranger man who leads him through the mansion tells him that a certain Mr. Evans has a letter for him.
Leaving aside the fact that he suffers from amnesia, the protagonist knows that he must read that letter.
As he peels back the layers of mystery, he begins to remember who he is and how he got to the mansion, thus discovering a terrifying truth, but one that he must accept.
The Letter:
The game is called "A letter to you" for a reason. That "to you" does not refer to the character in the game, but to the man behind the screen, the one who is playing. The letter is addressed to you!
We consider games to be an art, and art must have a message behind it! We want to transmit a "vision", a struggle that we all fight every day, and through this game, we want to be able to convey this "vision"!
Environment and Atmosphere:
The action of the game takes place at the end of the '90s, in a huge mansion, so you will find elements specific to that period!
The atmosphere of the game will create discomfort and dread by exposing common psychological and emotional vulnerabilities, fears, and revealing the darker parts of the human mind that most people may repress or deny. The atmosphere is accompanied by a soundtrack, which will help intensify fear and discomfort.
Gameplay:
This is a psychological horror game, but at the same time it brings certain elements of survival, such as the fact that the character suffers from anxiety, which makes him addicted to pills.
The player has a certain level of anxiety, which decreases if he does not have pills, so he would have to look for pills.
The horror part of this feature is that the player does not know the level of anxiety, and the lower it is, the more paranormal phenomena intensify!
Another feature of the game is that of a system that includes photos. If a photo will be placed on a certain board in the game, the structure of the mansion will change depending on the photo.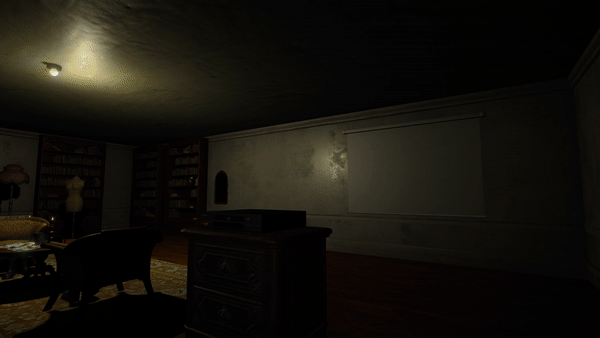 Also in the game you will find a video projector, which uses tapes that contain videos, which hide secrets and clues!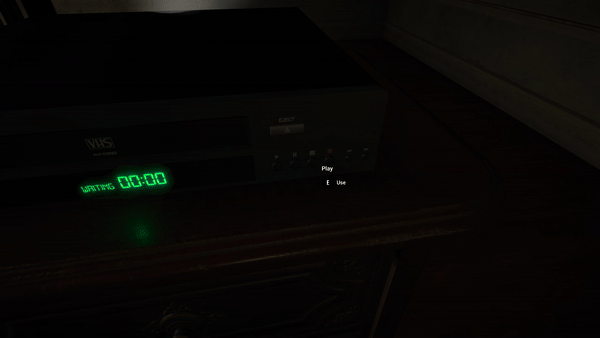 COMMENTAIRES DES UTILISATEURS (0)