Vidéos, images, description
Description

When a science experiment in space goes wrong, you're transformed into a Space Banana! Are you banana enough to complete this game? Survive the space station and return to Earth?
12 levels
packed with complex deep narrative designed by acclaimed game develper Ben Lunato. This game will push you to the very limits of rage and accomplishment. In this game you control a incredibly difficult to control banana through zero gravity, you have to solve puzzles get through blown up bits of the space station all with a Challenging mixture of platforming and physics.
Key Features!
Challenging addictive game play

12 levels

2-4 player co-op

Steam Remote Play
co-op
Best of all, you can experience it all with your frends in 2-4 player co-op that
"some"
gamers are already calling
"The Dark Souls of space based banana simulation multiplayer game modes".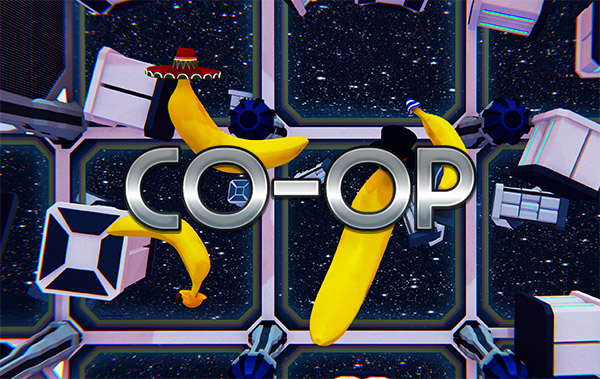 COMMENTAIRES DES UTILISATEURS (0)