Vidéos, images, description
Description
Princess Farmer was just an ordinary farmer when one day she woke up under the Gaia Tree. Now through the magic of Mother Gaia, she can hoist up whole rows of veggies with ease to make matches and smash obstacles by herself, in co-op, or even versus a friend! Play through this charming story meets match-3, meeting adorable characters and creatures along the way.
Make combos! Smash rocks! Win hearts!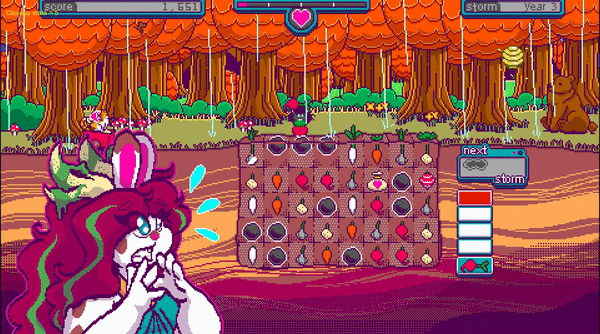 Action Puzzle Gameplay
It may look like Princess Farmer plays like modern match-3 games but it's much more strategic and reaction-based, tasking you with character movement and stack management. You can choose to adjust how you approach your strategy to maximize matches, combos, and smashes. But watch out for storms! That's when Grumpy Block shows up to spoil all your harvesting fun!
Captivating Story
Something mysterious is happening in the woods and it's your job to puzzle your way to uncover it! You'll learn about the world around you as you talk and build relationships with the loveable characters including: Mother Gaia, Garlic, Shoppe Keeper Rowan, and even Bot Bunny!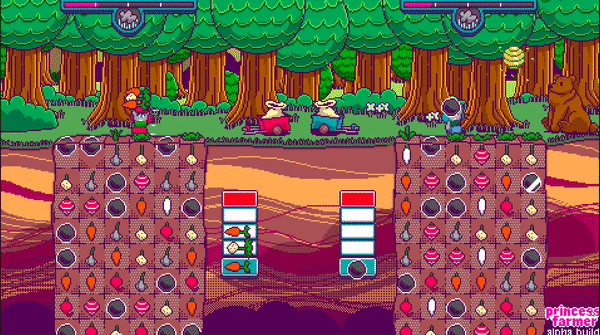 Play with a Friend
Sure harvesting is fun by yourself, but why not invite a friend? You can play with them or even challenge them to a harvesting face off!
Collect Unlockables
As you play, you'll earn Heart Coins which you can give to Ro at the Shoppe to collect different magic particles, Hare Dyes, or background music (done by our favourite music tanuki, Astra, and others)!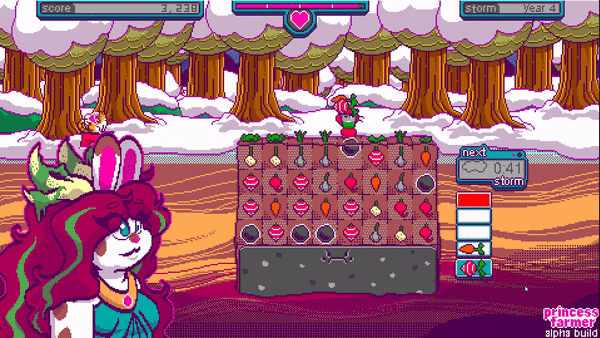 Charming Graphics
It's cute! It's bouncy! It's pink! It's retro! It's BUNNIES!
About Samobee Games
We're a wife/wife team building games in the mountains of British Columbia in Canada. We love all things cute and girly!
About Whitethorn Digital
We're an indie game publisher focusing on pleasant, cozy games that can be played in pieces, that require no special skills or knowledge, and that anyone can pick up and play. We're believers in accessibility, inclusion, and widening the audience that gets to play. We like to consider ourselves the defenders of easy games.
COMMENTAIRES DES UTILISATEURS (0)